Click on Image to Enlarge
This is a very charming Garden Structure or Folly, from an 1850's French Architecture Book!  Such a whimsical looking building! It appears to be built right onto the trunk of an old tree! I love the curvy Staircase and the darling Flag on the top! You can find another fun graphic from the same book Here.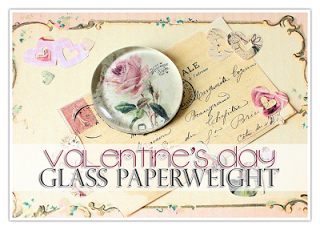 In Other News: Be sure and check out the lovely Valentine Project that Andrea did over on my DIY Blog! You can find the Tutorial for this pretty Paperweight HERE!