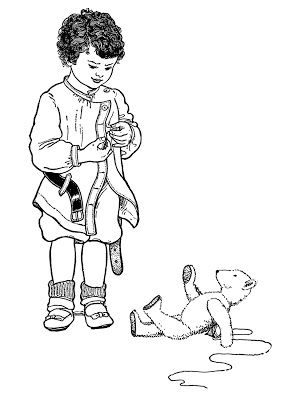 Click on Image to Enlarge
This is a dear little illustration from a Circa 1914 Children's Rhyme Book! This one shows a cute little Boy dressing himself, he's learning how to Button up his shirt, while his Teddy Bear waits patiently for him. So sweet!
Also, on my DIY Blog today, I'm showing you how I'm recycling my Holiday Wreath!