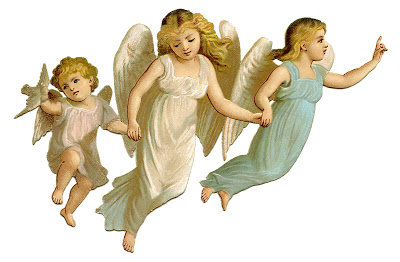 Click on Image to Enlarge
This Antique Image is a lovely Scrap piece! These Angel Children are especially pretty, flying along while holding hands. One of them is holding a White Dove too. Wouldn't these look beautiful with some Glitter?!!
 Also, check out the project that Gina did on my DIY Blog this week. A Tutorial for making some French Label Placemats!