I'm so excited for today's Giveaway!!! I'm offering this gorgeous book by Dinah Corley called Gourmet Gifts!!! I'm also thrilled that Dinah referenced The Graphics Fairy in the resources section of this book!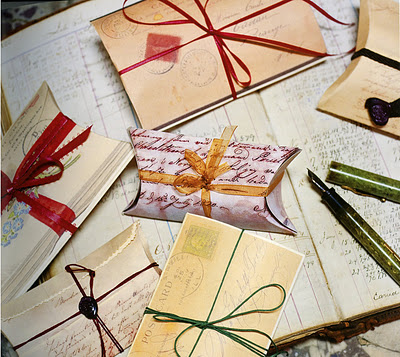 Her book is the perfect blend of crafting and cooking. Inside you will find 125 tasty recipes, along with lots of cute ideas for packaging them, so that you can make fabulous gifts for everyone that you know! I adore these Ephemera Pillow Boxes that she made to hold her Hazelnut Brittle!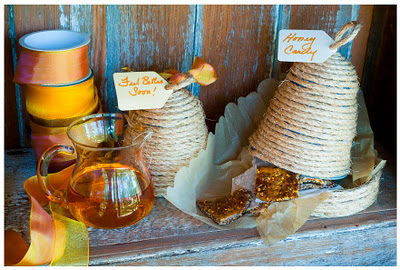 These darling Bee Skeps are the perfect container for her tasty Honey Candy! She has instructions for an easy way to make the Bee Skeps yourself!! Sooo cute!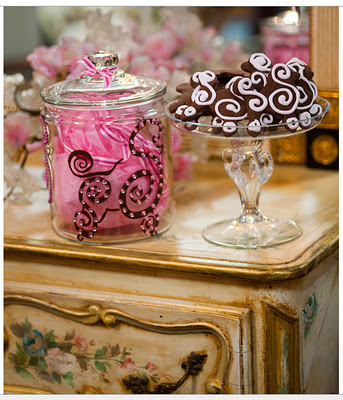 This Giveaway is now

CLOSED

.

Congratulations to #40 TracyMB at Crows Feet Chic for winning a copy of this book!
These Chocolate Poodle Cookies are delightful and the matching Jar couldn't be more precious! Who wouldn't love to get that as a gift?!!
It's not all sweet treats in the book, there are savory recipes too like:
Vidalia Confit
Fennel Pickles with Fresh Tarragon
Tomato Marmalade
And beautiful Beverages like:
Cool Cucumber Vodka
Christmas Cognac Punch
Cantaloupe Agua Fresca
This is the perfect book for those of you that are trying to come up with fabulous gift giving ideas for the holidays, you will find loads of ideas here! Of course the book makes a great gift too!
Want to win a copy for yourself? I've been offered a free copy from the publisher, The Harvard Common Press, to giveaway to one lucky person! Yay!
Here are the rules:
Just enter a comment on this post in order to participate. The Giveaway ends on Sunday October 23rd at 10:00 PM Eastern Time. Anyone may participate, as long as it's legal for you to do so, where you live. The winners will be selected via Random.org. If you're entering anonymously please leave an email address, or some way for me to get in touch with you, in your comment, so that I can contact you if you win!!
Want more entries? Tweet about this Giveaway, and leave me another comment saying that you did.
For more info about the Author:
You can find some of Dinah's Projects and Recipes HERE
Read about her amazing Culinary Background HERE
And read some sample pages from the Book HERE
Disclaimer: I was not paid for this post.