It's time for Brag Monday #109! Once again I'm bragging about two more projects from the last Brag Monday party.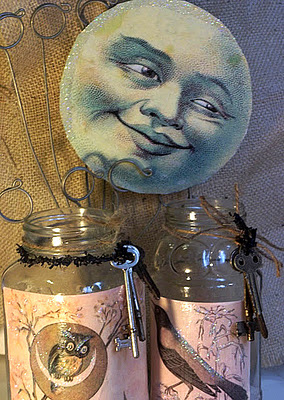 First I'm bragging about this fabulous Halloween Displaycreatedby Mary at Boogieboard Cottage! She used the Moon Man Image, along with some of my other Halloween Graphics to create these wonderfully glittery pieces in her display! There's so much more to it than the glimpse you see right here, so be sure and stop by her site to see the whole thing!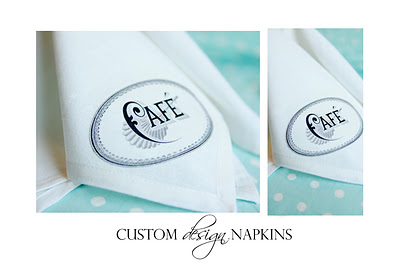 Next I'm bragging about these Elegant Cloth Napkins , created by JosieJones & Co! The images used here are the Cafe Typography Graphic and the Round Label Frame, which she cleverly altered into an oval! The full Tutorial can be found on their site!

Now it's your turn! Have you **made something from an image here** at The Graphics Fairy that you would like to share? Don't be shy, we want to see it!! It's time to brag! You might even be featured on a future Brag Monday post. Just add a link below in the McLinky box and make sure you link back, so everyone can play! (Etsy shop sellers: since you can't link, just include my url somewhere on your listing. I will only feature those projects, that give credit back. Fair is fair!)
To see more inspiring projects be sure and visit my new sites: