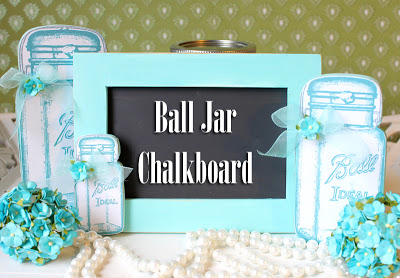 A big hello to everyone!  I am sure most of you are busy with holiday happenings!  In case you are looking for a last minute gift that is simple and fun…you came to the right place today.
I am taking one of Karen's most popular images to work with…her
Aqua Ball Jar!   I am in love with chalkboards at the moment and these are really cute so I hope you enjoy.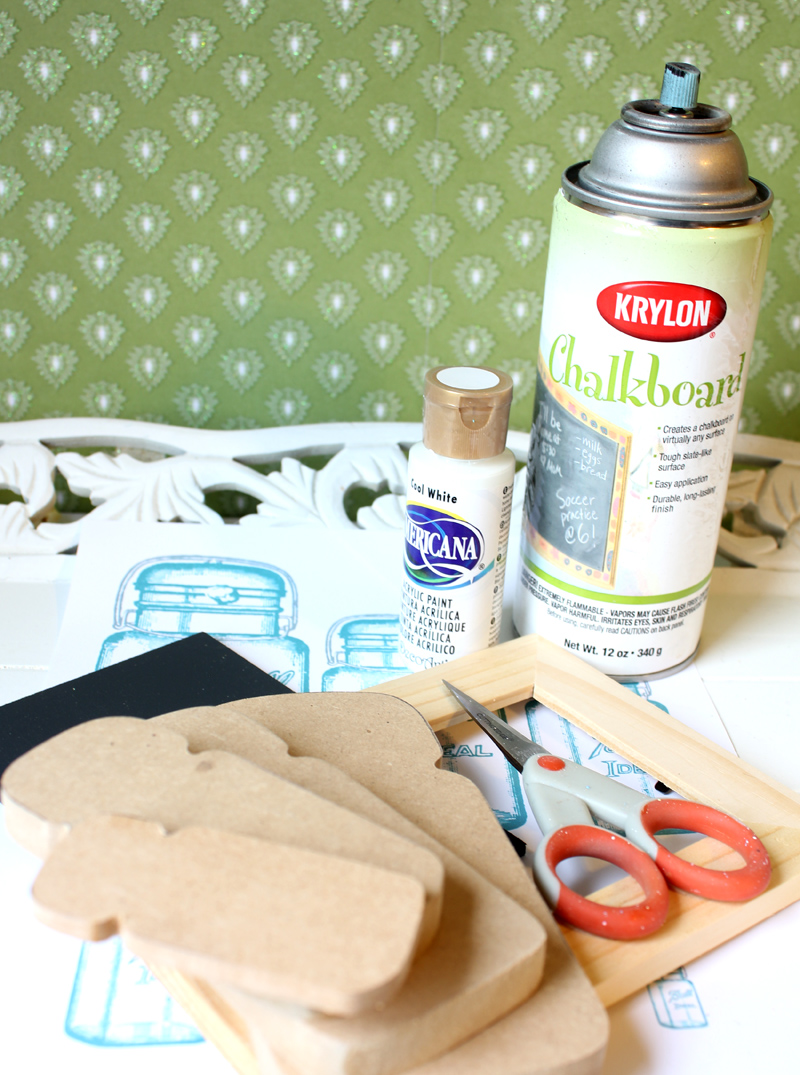 You will need some paint (colors of your choice), chalkboard paint (spray or can) a print out of the ball jars, cardstock, scissors, frame of choice and size and a piece of board instead of glass that you can apply chalkboard paint to, wooden ball jars or you can just use cardstock ball jars and if you would like to create a thickness without wood, simply use foam core, glue of your choice (I used Mod Podge) and a brush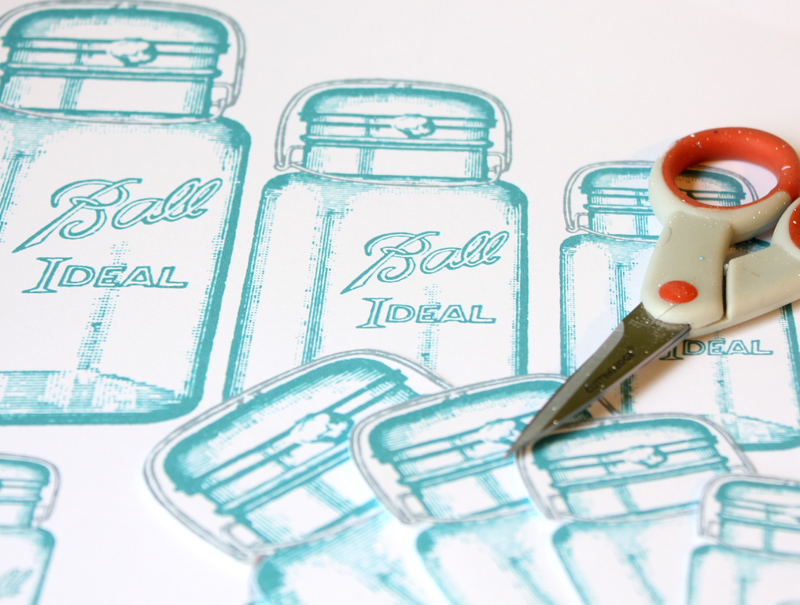 Click
HERE
for the full Size Printable PDF
Print your sheet out (there is one provided for you in sizes 6″, 5″, 4″, 3″ 2″ and 1″) pick and choose the size or sizes you want to use for the project you envision.  Now cut the jars that you are using out with your scissors.
Coat your inside chalkboard piece about 3 times letting it dry in between sprays or brushings.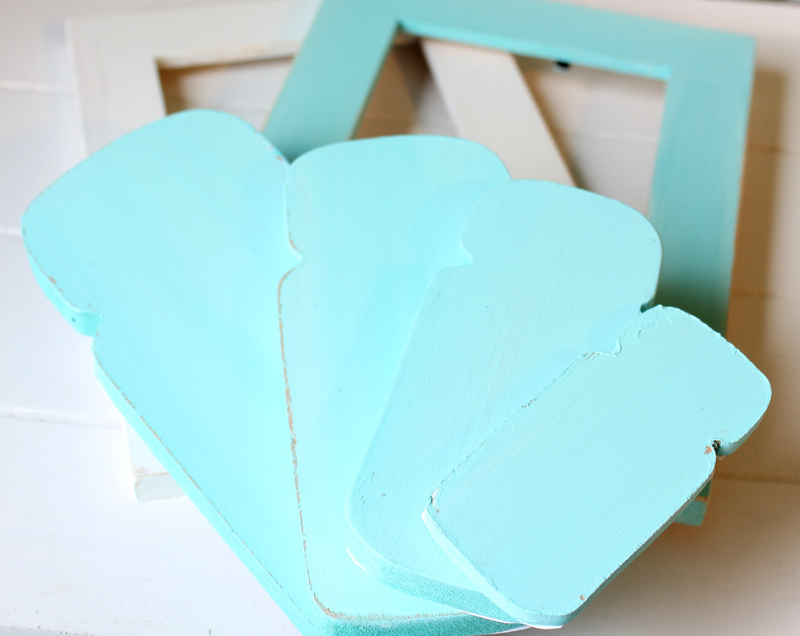 Paint your jars if you are using wood and also paint your frame in the color of your choice. You can add that little shabby look by sanding the edges…a little distressed looks really nice.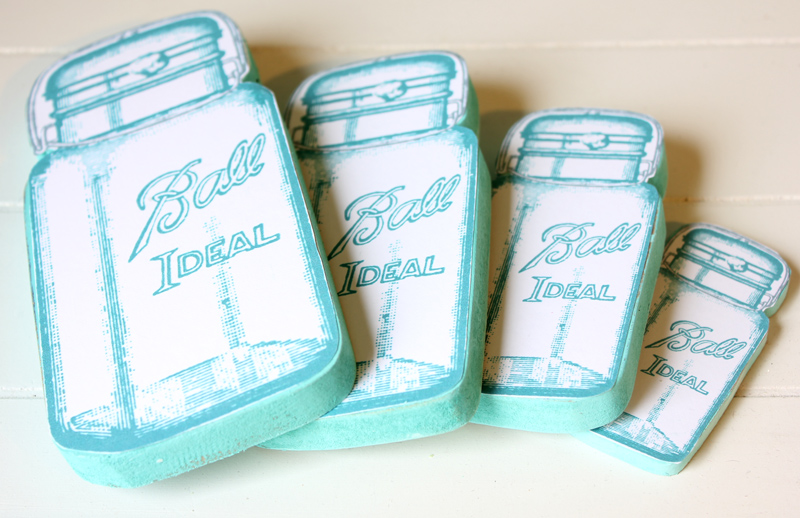 Now you can apply your image onto your wood, foam core or of course you can just use a card stock piece.  After you ally to the wood, trim or sand any overhang and then coat with a layer of Mod Podge or coating of your choice.
If you would like you can attach an embellishment on the lid for a bit of cottage style pizzaz!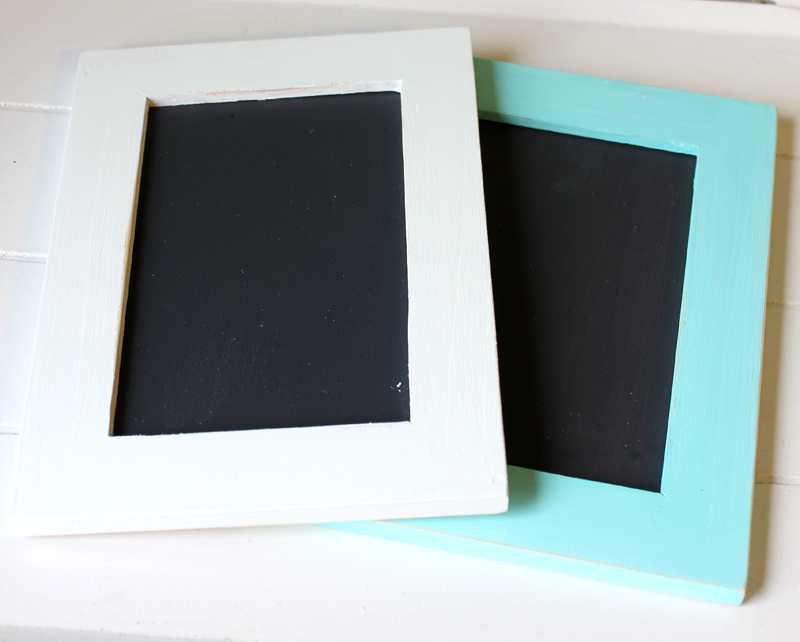 Time to insert you chalkboard into your frame.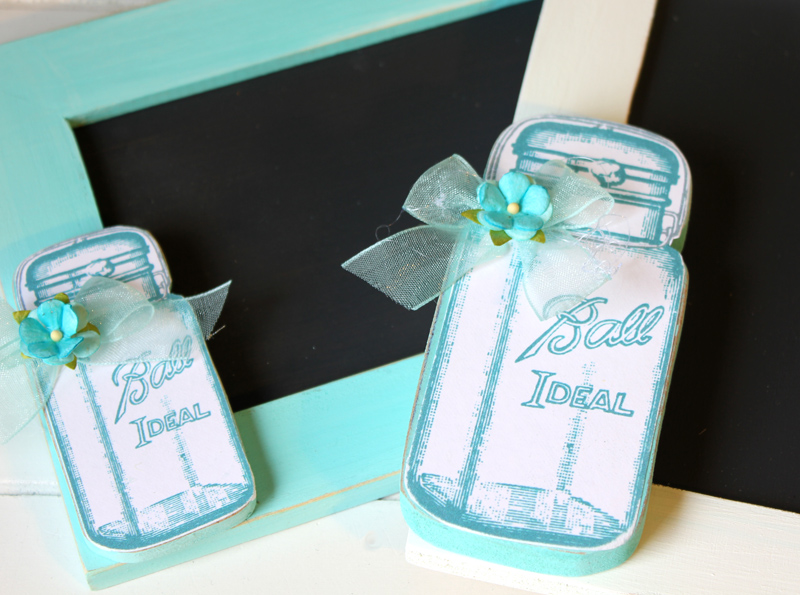 Now it is time to attach the ball jar embellishment to your frame.  Once again it is all up to you what size  you use and if you use it vertical or horizontal.  I have given you a sample of each…
I used the 4 inch jar for the vertical version…
and I used the 3 inch version for the horizontal.  The larger ones are great to use for display…they are so cute and would look great on a shelf…table setting…and little spot that needs a pretty touch…you can even drill holes in the tops and string them with jute to hang…use your imagination and let it soar!  Here's wishing you all a wonderful…happy…healthy…loving and compassionate Holiday Season and I guess as they say…See you next year…but if you want to drop by and say hi…I will always be hanging out at The Cottage Market
(((((Hugs)))))