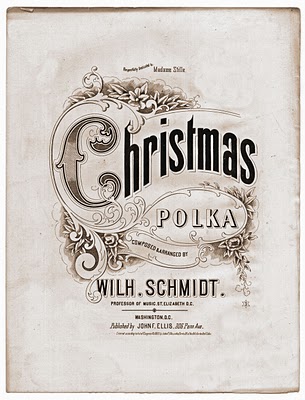 Click on the images to enlarge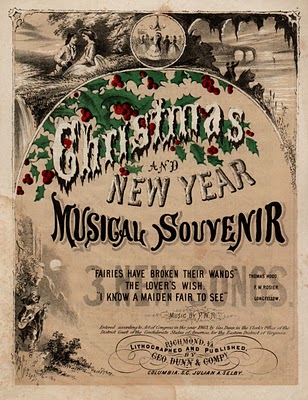 Here are a couple of wonderful antique sheet music covers with a Christmas theme. The top one has a lovely aged sepia tone patina and the bottom one incorporates some color with it's festive red and green Holly. The second one also includes a New Year theme as well. So fun for a Christmas collage or perhaps as a wrapping for a small gift.

In other news, I've finally gotten around to making a new free Blog Background on my other site Backgroundfairy.com. If you have time,(and I know everyone is super busy right now!), stop by to see this pretty pink damask with white snowflakes background, that I just added today.
XXXOOO