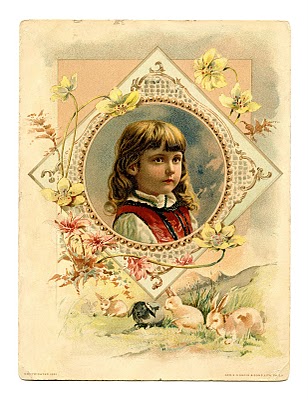 Click on images to enlarge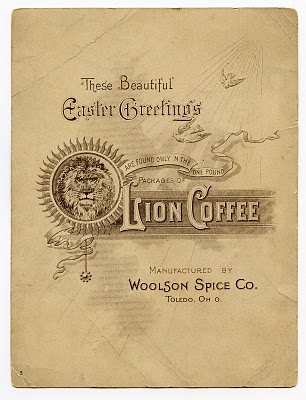 I don't know if any of you are starting Easter projects yet, but I just picked up this sweet card and I wanted to share it with you. This is a wonderful antique advertising card featuring a pretty little girl in an ornate frame, with 4 darling bunnies underneath! I love the back just as much, notice the beautiful Doves!

Stop by my other blog at Backgroundfairy.com to grab the free bird header that you see above. This version is made for a standard size blog.
XXXOOO