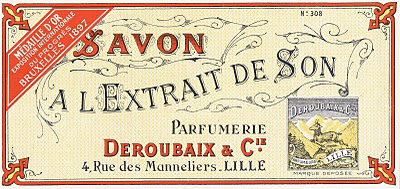 Click on image to enlarge
This is a lovely antique
French Soap or Savon Label.
Such wonderful
typography
and colors on this one!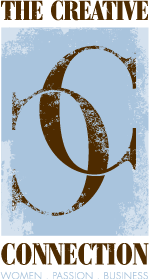 Now for the news! Today I'm being featured on the Creative Connection blog!! Woohoo! I'm so honored that they asked me to participate! For those of you that don't already know about it, the Creative Connection is "… a 3-day conference, crafting extravaganza and shopping emporium for creative women, women entrepreneurs and "mompreneurs", created by Nancy Soriano and Jo Packham of WHERE WOMEN CREATE. " I'm a huge fan of "Where Women Create", in fact it's one of my most favorite magazines. So of course I jumped at the chance to be a part of anything connected with them.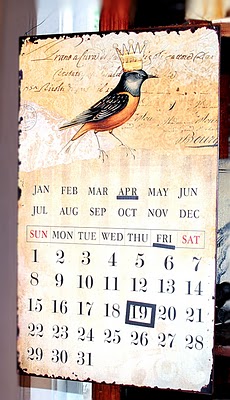 And there's a Giveaway involved! Yay!! See the cute metal perpetual Calender above? I sell these in my shop, but if you pop on over to the Creative Connection, and leave a comment over there, you can toss your hat into the ring so to speak, for a chance to get your own!
And finally, here's the part about why I'm such a dork, in case you didn't already know that! So um… when the sweet people over at the CC asked me to do this interview, the first thing I did was pop over to their blog, because I wanted to make sure that I had everything written out in the correct format. I figured the best way to do that was to see what the other featured interviews had written and try to keep the tone and style, similar for mine. I noticed that everyone else had written theirs in the 3rd person, something that I've never done before. It took me awhile to write, since it was all new to me, but in the end I got it done and emailed it off.
I knew the interview was posting today so I popped over a couple of times to see if it was up yet, but I didn't see it. Then suddenly it showed up on my Facebook page so I went over, and looked again, but I still didn't see it. I checked my Facebook page again and went back, and then I realized, that I had been looking at the wrong page the entire time. My feature was in a section called "IN YOUR OWN WORDS" ackkkk! Here I had painstakingly written it out in the 3rd person, and the feature was called "In your own words". Do you see what I mean? Such a Dork!
Ah well, there it is… So if you have time, or need a good laugh, pop on over to The Creative Connection and read the only "In Your Own Words" interview done in the 3rd person. And while you're there check out the amazing classes and seminars to be offered at this awesome event.
Share