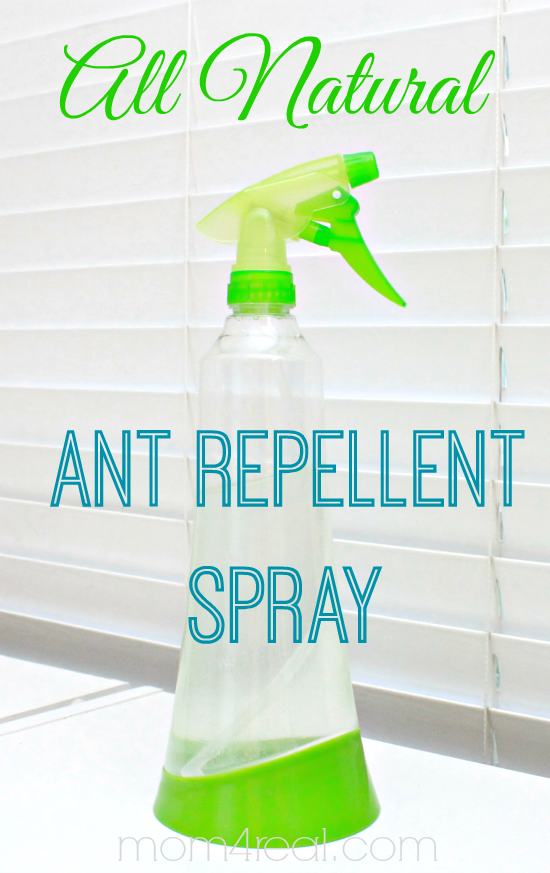 Hi there! It's Jessica from Mom 4 Real, back to share another fun Vintage Household Tip with you!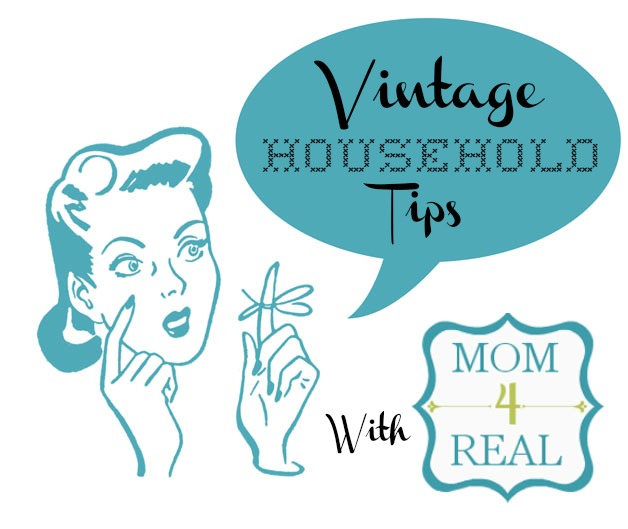 It's that time of year. All of the sudden, we are being invaded by ants…ugh. I accidentally left Kate's lunch bag hanging by the front door overnight last week, only to wake up to a bunch of ants coming in from my front door and trailing all the way up the wall into the lunchbag…gah! Gross! So, that means one thing…it's time to make my homemade all natural ant repellent. This ant repellent only requires two ingredents and will not harm your children or pets. However, it will deter the ants from coming into your home.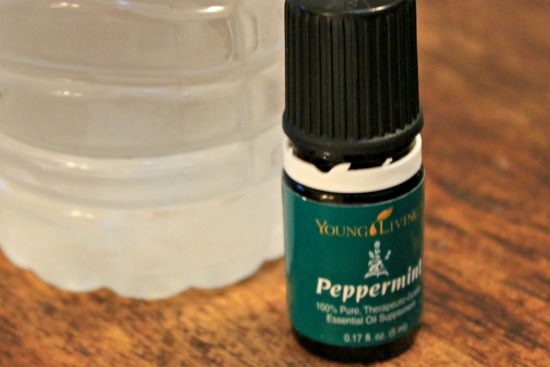 All you need is distilled water, peppermint essential oil and a spray bottle.
Mix 10 drops of peppermint essential oil with two cups of distilled water and you are ready to rock. Just be sure to shake the mixture before using each time.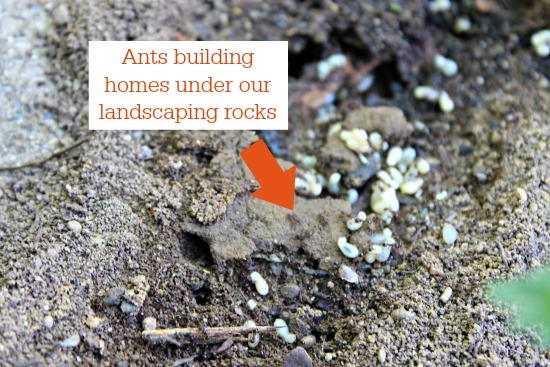 Let me give you an example of how well this spray actually works. We noticed a ton of ants marching around all over our patio the other day. We followed their trail to one of the large rocks that borders our landscraping and lifted the rock. Here is what we found…ummm…oooh, gross.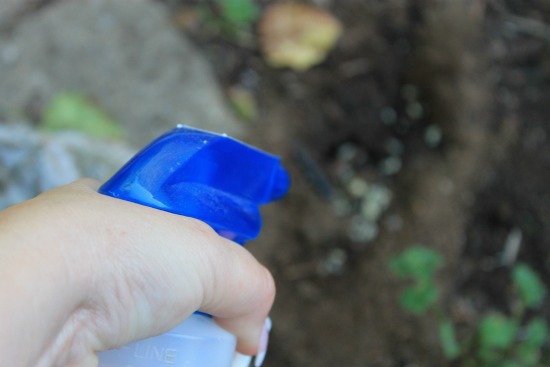 I grabbed my ant repellent spray and showered those lovely ants with it…the result was immediate. They started scattering and heading elsewhere. No real harm came to the ants…ants do not drown. They just started leaving. See, ants detest peppermint for some reason.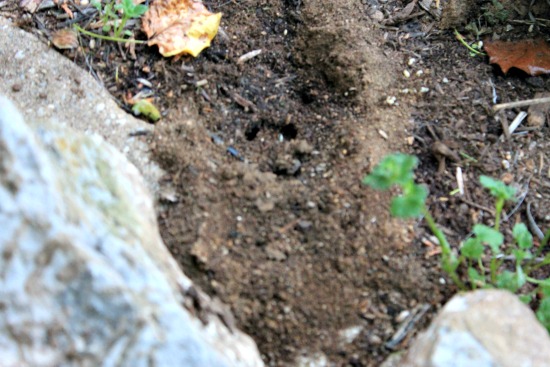 About 30 minutes later, I came back to the area and this is what I found. There were still a few ants heading out, but they were not coming back. Whoop!
For inside your home, simply spray the mixture around windows, doors and fireplaces to keep ants from creaping in. Like I said before, this mixture won't kill them, it will just keep them from coming inside. It repels them.
The great thing about this homemade spray is that it won't harm your pets or kiddos, and it smells fantastic!
If you have any tips for keeping critters away naturally, I'd love to hear them in the comments section below!
For tons of simple and natural tips and tricks, you can visit my Cleaning Page HERE…or simply click the photo below!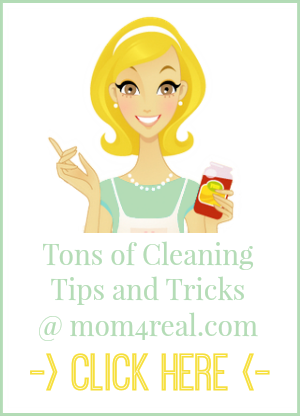 See y'all next month with some more fun tips for keeping your home and garden clean and pest free!