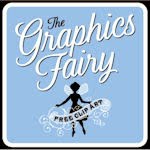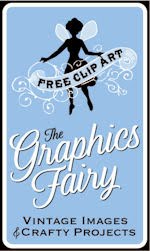 I've got new buttons and a new banner!!! Wahoo!! This is such an exciting day for me. Some time ago I hired the amazingly talented Cathe Holden of Just Something I Made to make a logo for me. I wanted something a little more professional looking. If you read my blog on a regular basis you probably know that Cathe's blog has the most fabulous craft projects and tutorials, but you may not know that she is actually a professional logo designer as well. She has designed logos for all kinds of businesses including Winerys, Schools, Beauty Salons, you name it! Her logos have even been featured in books showcasing the work of the finest Logo artists in the country. Yes, she is that good! You can see her work at her other site Home Grown Logos.
I hope you like my new pretty buttons and logo as much as I do! If you enjoy using the images from my site, I hope you will consider adding one of my new buttons to the sidebar of your blog. If you already have one of my older buttons on your blog, you can swap it out for the new one, if you like!
Easy instructions for adding my button to your blog:
1)First Right click on the button you want and Click "Save as" to save it onto your computer. (Remember where you put it, you will need this later)
2)Next when you are on your blog's main page click "Customize" in the upper right hand corner. (This will take you to the "Layout" page.)
3)You should see the words "Add and Arrange Elements" in bold. Simply look for "Add A Gadget" (in blue letters) and click on it.
4)Next Scroll down until you see "Picture" (it has a green tree next to it) and click on it.
5)Click the "Browse" button and go to the folder where you saved the image and select it.
6)In the link box add my address. www.thegraphicsfairy.com
7)Untick the "Shrink to fit" box (We don't need that!). And then hit the "Save" button.
8)That's it, your done! Thank you so much for adding my button!!
XXXOOO