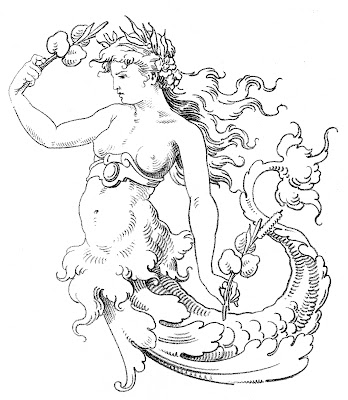 Click on Image to Enlarge
This is a fabulous Old World Mermaid from an Antique Design book! I just love the beautiful Acanthus Leaves used in her Tail and her flowing hair is so pretty.
In Other News: Stop by my DIY Blog today to see some beautiful Typography Tables, using my graphics, that Gina round up today!