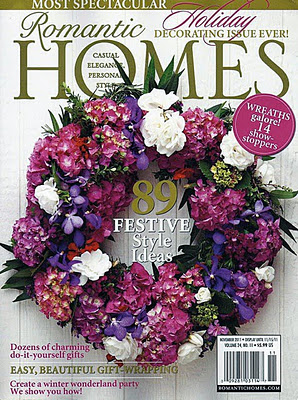 Woohoo! It happened again! Another reader was featured in Romantic Homes! Congratulations to Carol Turner for being featured in the November Issue of Romantic Homes Magazine! Carol did a "how to" article for some lovely projects, using some of my images!
I've categorized this post under Decoupage, but in fact Carol used Decals for these pretty projects! She used several of my Vintage Christmas Graphics for her lovely candles… what a great gift idea those would be!! For the gorgeous Box she used a number of my French Images, and the Rustic Chair was embellished with an old Label Image that she altered a bit. Gorgeous work Carol!!


Be sure and visit Carol's Blog at The Polka Dot Closet to get the full details on this project and many other beautiful DIY projects!
Thank You Carol, for crediting my images in the article!
If you've been published, and were sweet enough to credit my site, please let me know and I'll feature you too!