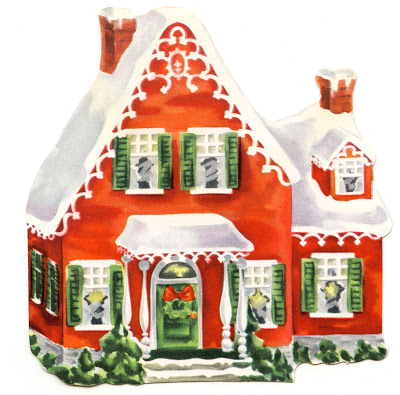 Click on Image to Enlarge
This is another super cute Retro Image from the old box of 1950s – 1960s Christmas Cards that I received recently! Shown above is a darling Christmas House, all red and green with lots of Gingerbread Trim and a Snow covered Roof. Charming!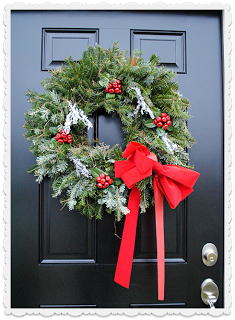 I've also decorated My Home for the Holidays! You can find photos over on my DIY Blog.