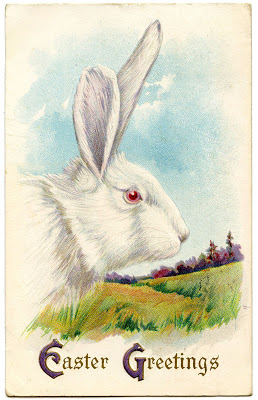 Click on Image to Enlarge
This Royalty Free Image  features the Easter Bunny! He's a beautiful White Rabbit with Pink Eyes!! I have a particular fondness for these cards that have large Bunny Heads on them for some reason. You can find a similar card with a Brown Bunny HERE.
In Other News: Check out the super pretty Project Tutorial that Gina posted over on my DIY Blog this week, and learn how to make these gorgeous Botanical Pear Pot Holders!