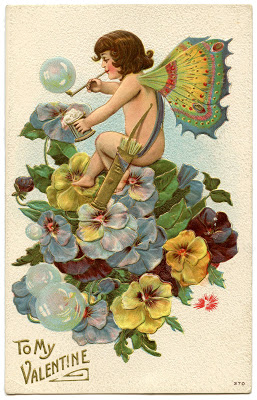 Click on Image to Enlarge
Here it is, the final Valentine  for the year!! This one is a cute Valentine Fairy! This little Fairy is sitting on a bed of Pansies and Blowing Bubbles! I love the beautiful Wings too. A very nice Royalty Free Image for your Art.
Happy Valentine's Day every one!!