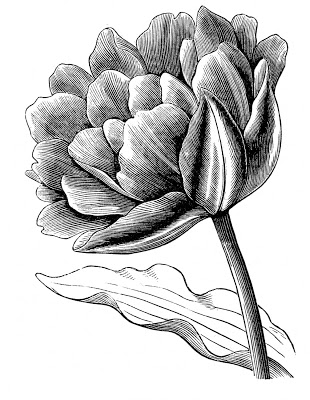 Click on Images to Enlarge
Here are 2 great looking Tulip Images from an 1870′s Garden Book! These Stock Images are beautiful Engravings, and I think they would look great colored in!! You can find some more Tulips HERE, from this same book, that I posted last year.
In Other News: Come check out my new sponsored post for Archetype Me, over on my DIY Blog, then pop on over to find out more about YOU and enter to win a $50 VISA Gift Card! This is a second post, so you have another chance to win!