Hi guys, this is just a reminder that the discounted pricing on our newest Online eCourse, with Emily Martin, will be ending on Friday March 17th at 10 PM!  This is the Beginner's Photoshop Elements Vintage Digital Design eCourse, that we have been talking about for the last couple of months.
This is an amazing 8 Hour Course with Emily Martin! Emily teaches you all of her favorite tricks, tips and techniques so that you can successfully explore the world of Vintage Digital Design, without leaving your home!

We will be offering discounted pricing for a limited time only on this course! You must register before 10 PM (Eastern Time) on Friday March 17th to get the discounted pricing of only $49! After that the price goes up to $59. 
Would you like to see a preview of the Course Introduction? Just watch the video below as Emily discusses what's in store for the Class! 
We've been getting some great Feedback on the course already!
Read what some of our Students had to say about this Course already:
I have taken many classes to learn Photoshop. This is one of the best I've seen…seriously! Emily's instructions are clear and thorough. Navigation through the class could not be better.
Ruthann H.
Emily is really making understanding it easy for me. I am pleased with the entire format of the program and find it quite addicting! Thanks again for offering this. LaVerne W.
I have watched quite a few of the videos. They are awesome. Emily has done a great job in presenting the software in simple clear and precise ways. Great course. I love the (Facebook) group I belong to a lot of art groups and this by far is the most laid back and encouraging.
Valerie B.
I have learned so much, Emily has given me a running start. I always knew about the different file types, she explained them in such detail, I understand the whats and the whys now. Very easy to follow also. Peggy M.
I started (the course) yesterday and am really finding it great. Just understanding what layers are was enough to get me going. I really appreciated Emily's quick replies on Facebook when I had a question.  Wendy S.
Being completely new to Elements this ecourse is a great way to start using PSE 15.
Michelle F.
Here's what Emily wants you to know about this Course:
What I love about digital design is the freedom it affords me. Nothing is permanent. There are no mistakes. You don't have to worry about buying or ruining expensive supplies if my experimentation runs awry…..which it sometimes does!
Digital design is also unexpected. You can change the entire look of a composition by playing with layers and blending them.
Digital design is also a vacation. One can spend hours upon hours playing and designing. You can find artistic inspiration in anything and bring it to life on your computer!
There is no time limit to the course, so you can go at your own pace, and refer back to it whenever you like, for many years to come!
We will begin our journey with basic skills and techniques. I'll give you the tips & tricks to set up your workspace so you can get to what you need. We will explore the editing modes and how to set up your screen for success. We will work on the basics, like resizing images, rotating images, and cropping.
We'll then explore the power of layers and more complex tasks like making selections, blending modes, opacity, and adjustments. Then we will talk about image corrections like uneven textures, yellowed images, and dull or muted images. I have added two bonus sections on brushes and patterns so you can learn to make those on your own.
Finally, we will tackle five full scale projects. We will discuss everything from image selection, to composition, to color palette. We will walk through the entire creation process, talking through the exact edits, adjustments, and layers used to create each final product. I will provide you with all necessary files so you can follow along!
I'm so excited to share this course with you! I feel that I have created a course that can help you benefit from my long and winding (and still ongoing) journey with digital design. You will learn the basics, helpful shortcuts, and more advanced techniques to help you create your own gorgeous works of art!

Here some of the gorgeous projects that you will learn to make with the skills that you will learn in this course: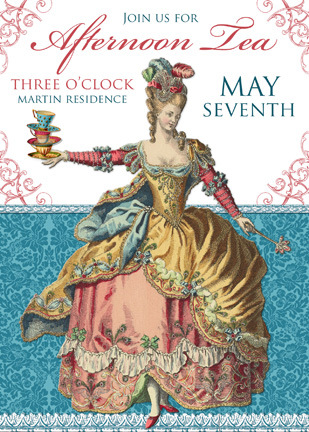 We hope to see you in class!
xoxo