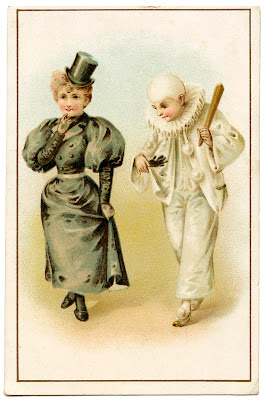 Click on Image to Enlarge
This is a fun old advertising card showing a cute little couple wearing Costumes! The boy is dressed like a Pierrot Clown and the girl is wearing darling Top Hat!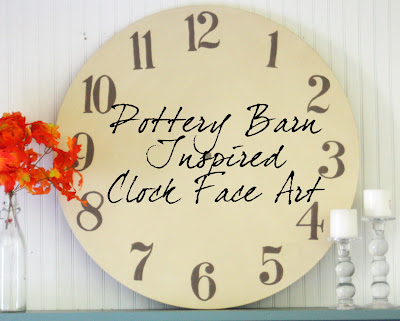 In Other News: Check out the fun Tutorial that Gina posted on my DIY Blog, for this Pottery Barn inspired Clock Face! Wait till you see what she used for the base!