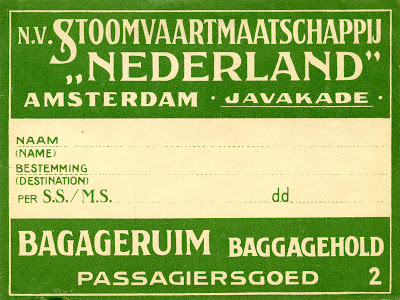 Click on Image to Enlarge
This is a wonderful old Luggage Travel Sticker! I love the bright green color of this one! I'm not sure of the date on this, I found a similar one that was said to be from the early 1900's, but I can't say for sure. It may be best to use this one for personal projects only. This would be fun to use in a Travel Scrapbook or Journal!
In Other News:  Gina posted an awesome tutorial today on my DIY Blog. She shows you, step by step, how to print on fabric!