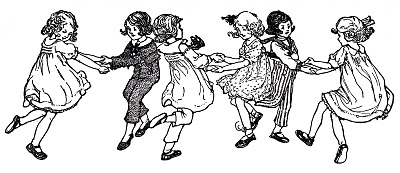 Click on images to enlarge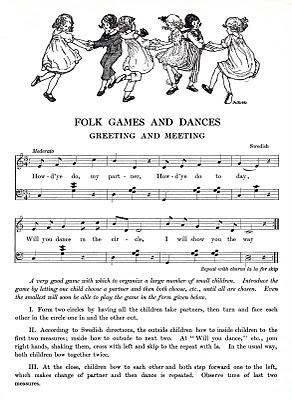 I recently picked up a circa 1920 Children's Song book, that has the cutest images in it! This graphic shows some darling children dancing and holding hands. So sweet! I've included the original music for this Swedish Children's song called "Greeting & Meeting" and the instructions for the dance too. This would be a fun one to teach a group of children, I thought it might be useful for teachers, or girl scout troop leaders, and Moms too. Also, if you are interested in children's folk songs you might like a site that I recently found called, Mama Lisa's World. This is a wonderful resource for children's songs and nursery rhymes from around the world!
In other news: I've created Digi Stamp version of the image above as well, you can grab it HERE. It's all ready in PNG format, with the white areas removed!!
Share