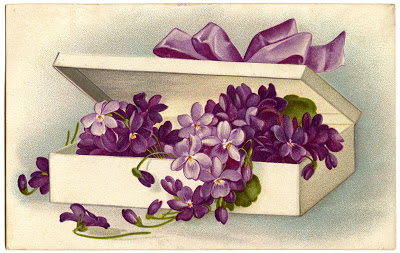 Click on Image to Enlarge
This is a very pretty Vintage Image showing some Violet Flowers in a Fancy Box! I love the all the Purple here, including the beautiful Bow on the lid of the Box! I think this one could work well for your Valentine's Day Projects.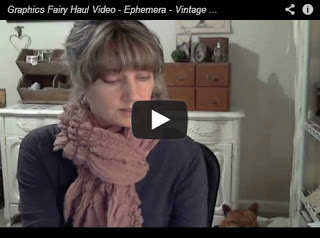 In Other News: I posted a Video over on my DIY Blog today. I thought it might be fun for some of you to see some of the paper things that I got in recently, before I scan them. I'll be sharing these pieces on my blog soon, so you're getting a peek of what's to come. The image above is also on the video!