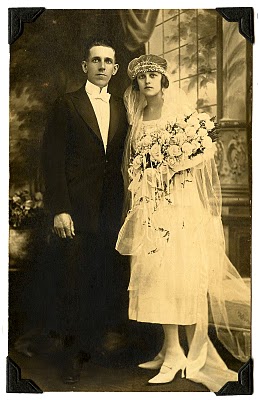 Click on images to enlarge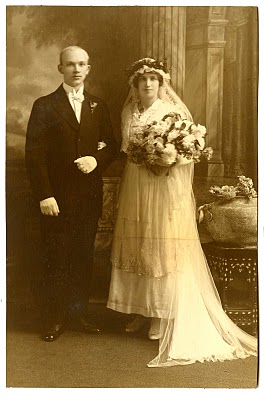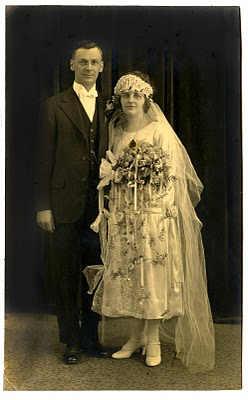 A few months ago I picked up a really wonderful antique photo album. These lovely Wedding photos came from that album. Here we have 3 different couples, all dressed in their wedding day finery. The first one is my favorite, it was attached with some old black photo corners, I liked the look of them, so I scanned them with the photo. So much fun for your vintage collage or mixed media projects!
And speaking of Weddings… be sure and check out the new site One Pretty Wedding, to find loads of DIY ideas for planning the perfect wedding! Even if your not planning a wedding, you'll find lots of creative inspiration!
Share