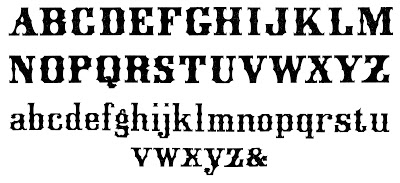 Click on Image to Enlarge
This wonderful Vintage Typography sample is from a circa 1870′s Penmanship Book, that I just got in yesterday! It's a gorgeous book and I'll be sharing more from it soon. The lettering above was titled "Spured Alphabet", in the book. I just loved the shapes of these letters, and it's so nice to have upper and lower case versions of it!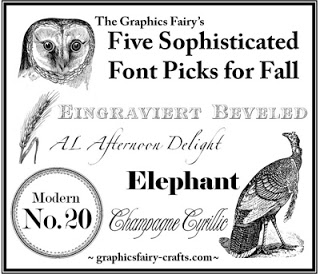 In Other News: Emily has put together 5 Great Fonts for Fall, over on my Craft Blog! I'm super excited that she's going to be doing these each month for us. I love, love great Fonts, so this will be a fun series for me, and hopefully for you guys too!