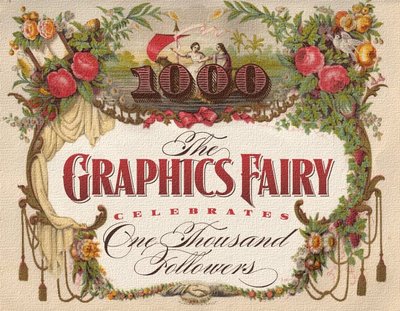 Well, I've just hit the 1,000 Followers mark!!! Yipee!! My dear friendCathe Holden from Just Something I Made, created the gorgeous graphic, from an old Marriage Certificate(you can find the original here on my site), that you see above just for my special day! Now don't tell her that I told you. Shhhh! Sweet modest Cathe did not want to take credit for this lovely gift that she gave me, but how can I keep quiet about something sooo wonderful! Thank you Cathe!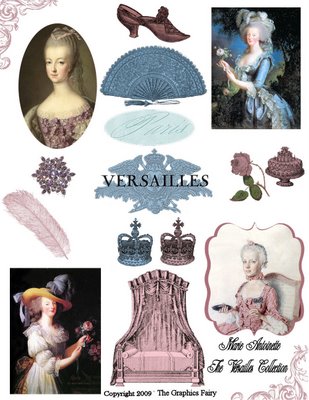 So today, in honor of this special occasion, I wanted to post something a little different as a gift to all of my readers. I am offering for free this lovely Digital Collage Sheet that I created just for you, entitled "Marie Antoinette" The Versailles Collection. I've included some of my favorite vintage clip art images of Marie A. and some pretty accessories too. Make sure you click on the image to bring up the full size of the collage sheet, it is quite large.
Please note, there is a copyright mark on the sheet, as this sheet may not be sold as a collection, however as with all of my graphics, you are free to use up to 4 images from the sheet on anyone project for resale or for fun! I hope you like it. And thank you to all of my 1,000+ followers, you are all greatly appreciated!!!
XXXOOO