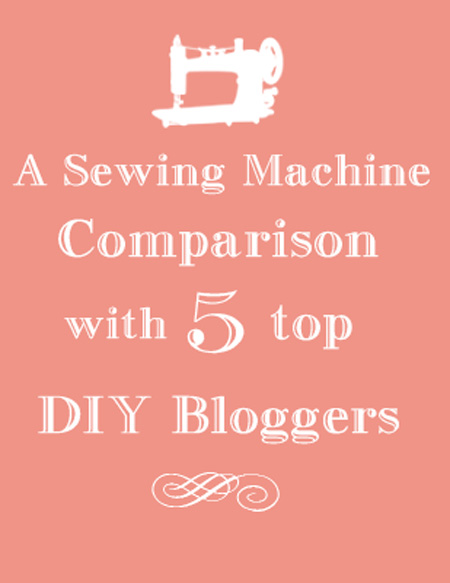 Well it's a new year and I've been wanting to learn some new things. At the top of the list is Sewing! I actually did sew years ago. Back in the day…we were required to take Home Economics at school, where we learned all the important skills of keeping a home, like sewing,
cooking and setting a proper table. I remember I liked to sew and I even made a dress for myself for 8th grade graduation, using my Mom's machine. After I got married I had a cheap machine, that didn't work well at all and I remember spending many frustrating days, just trying to make a pillow with some trim on it! I finally gave up and put the machine on a shelf, where it's been for at least 14 years. I have no desire to try to sew with that thing again! But I would like to get a machine that's easy to use and see if I can get back into the swing of things again. I decided the best way to research my new machine, would be to ask some of my friends about the sewing machine's that they use and what they like about them. I also thought you guys might be able to use this info too, so I decided to write a post about it. I've included some links so that you can get an idea of the prices of the machines, in some cases the particular model used, is no longer available, so I tried to find the closest one to it. Sooooo let the comparison begin!
This post may contain affiliate links which won't change your price but will share some commission, you can find our
privacy policy here
.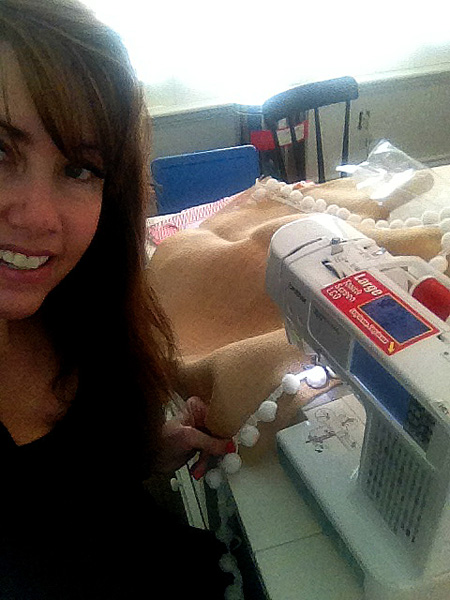 My Machine: Brother LB-6770 Embroidery & Sewing Machine
I taught myself to sew a couple of years ago and finally bought a machine. My machine has a lot of fun stitches and even embroiders, but I mostly use it for straight stitching and easy sewing projects. I have really enjoyed it so far. I'm really excited to see what other machines people use and why they love them!! Thanks for including me and my machine in your series Karen!!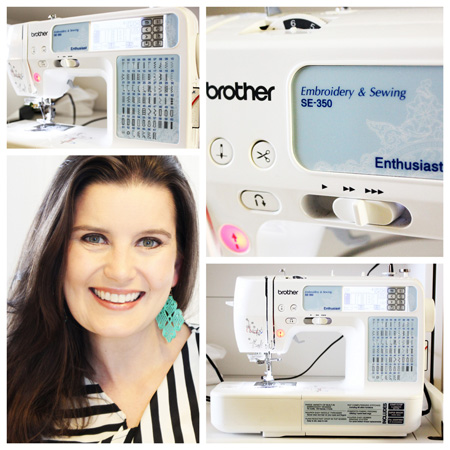 I have been sewing with this machine for three years now, and it has worked great for me! The top-loading bobbin is extremely easy to use, and winding bobbins can be done at the touch of a button. Although I enjoy the digital functionality of the machine, I like that it gives you the ability to decide between a digital/button operation or a standard pedal operation. There are many different stitches to choose from, and the button-hole function is extremely easy to use! Although it isn't a workhorse like other more high-dollar machines, I have pushed this machine to its limits in sewing many tough materials (leather, vinyl, and many layers of heavy fabrics, to name a few) and it has performed admirably. The machine is lightweight and easily stored away for those without a permanent sewing space, and because it is a sewing and embroidery machine, it gives you dual functionality at a relatively low price point. I also love that new components for the machine (feet, parts, etc.) are very reasonably priced.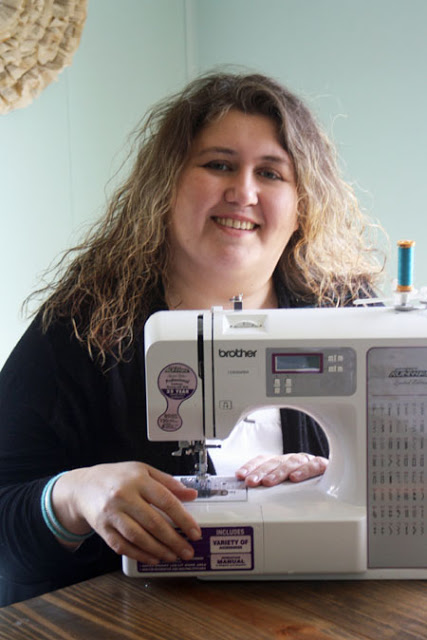 My Machine: Brother – Project Runway Model
My machine is a Brother Project Runway Model, and I bought it at Walmart for about $150. I love that it's inexpensive, but it does an amazing job of handling whatever I dream up, and with 79 stitch options, I can dream big! It's easy to maintain and really is a great budget friendly option for those that may not need a high end machine. I actually have 2 of them, and I've been using them over 4 years, and still love them as much as the first time I bought it.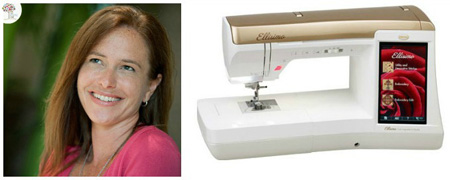 What can I say, Ellie is my right hand girl in the studio!  Her auto threader always saves the day when I can't find my glasses and the auto cutter keeps my projects neat and clean.  
But seriously, this machine does it all.  She is always ready for anything from standard stitching to full on design embroidery work.  Her features range from a large sewing bed/workspace which is perfect for monster projects like quilts to the crazy amount of built in decorative stitches.  Simply by adding one of the many decorative stitches to my smaller projects adds that personal handmade touch.   Crazy as it may seem, the knee lift is my personal fave!  It allows me to take the "all hands on deck" approach when working with smaller pieces.
ps- did you catch that she has a name?  Silly, I know but I name all of my machines.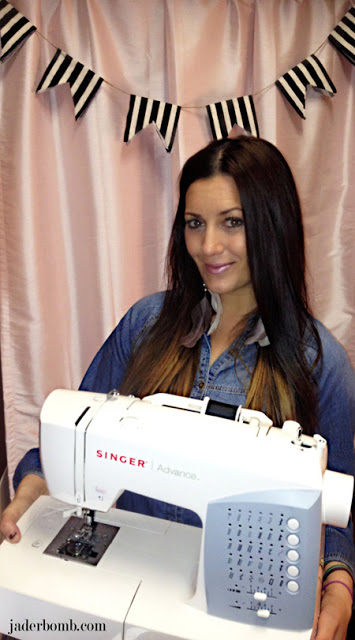 My Machine: Singer 7422
Hey Graphics Fairy readers, my name is Jade and I blog at Jaderbomb.com. Today I will share with you my favorite craft tool. I have used many sewing machines in my life and this one is by far my favorite. I love my Singer advance for the simple fact that it's a completely electronic machine. The variety of 30 different 
stitches are handy when you want to add that flare to your sewing project. The stitch buttons are also push buttons, super convenient.  My sewing machine has a 6 second threading system which makes it thread quickly. This machine can be used by a beginner or someone advanced, it's really that easy to use. I hope you enjoyed learning about my favorite sewing machine. Have a great day! 
 *********************************************************
I hope you enjoyed this comparison of my some of my friend's machines. I'll let you guys know what I end up buying. If you sew and have a machine that you love, please let me know in the comments, I would love to get some feedback from you guys too! 



*This post contains affiliate links