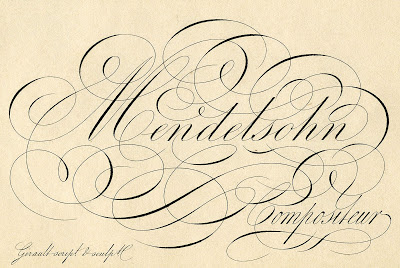 Click on Images to Enlarge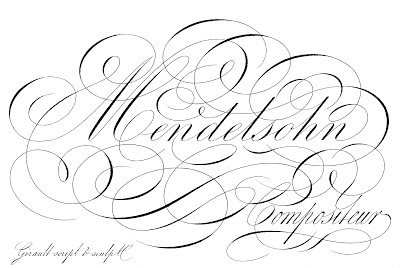 This is another amazing Ephemera piece from the collection of Circa 1860's French Cards that I have been sharing! This one is Mendelsohn's name, the famous German Composer, it's surrounded by loads of Spencerian Scrolls and the Typography is gorgeous! There are two versions here for you to choose from. If you do any type of Musical Theme in your Holiday Decor, this one might work for you.  You can find a similar Graphic HERE.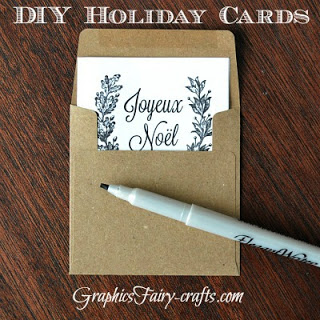 Also, check out the cute Holiday Card Project that Emily posted on my Craft Blog today!