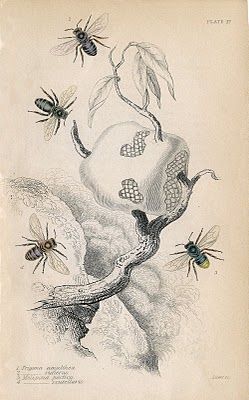 Click on image to enlarge
Smores anyone? This interesting looking bee hive? habitat? makes me think of toasted Marshmallows on a stick! This one is a circa 1840's antique Natural History print. You may recognize one of the Bees from HERE.
UPDATE: I've added a full size printable PDF File for this image, you can download it HERE.
Share