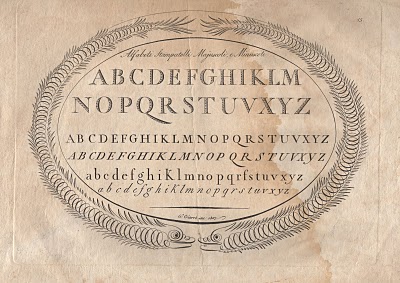 Click on images to enlarge
I'm super excited to share this with you today!!! So excited in fact that I played with this image for quite some time and came up with several versions for you. The original is above.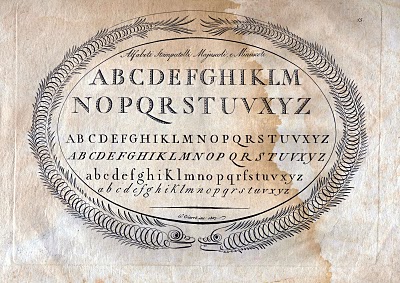 This one has had a slight bit of clean up, I removed the crease in the center and lightened it up a bit. This one and the one above would be gorgeous framed, or as the basis for a collage project.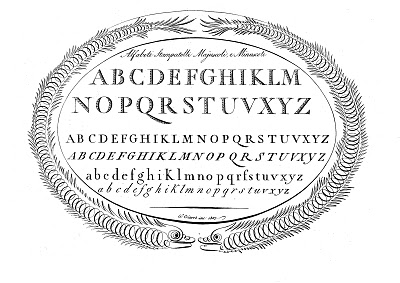 In this one I have made it into a clean black and white image. This one would be fabulous on pillows, towels, journal covers etc.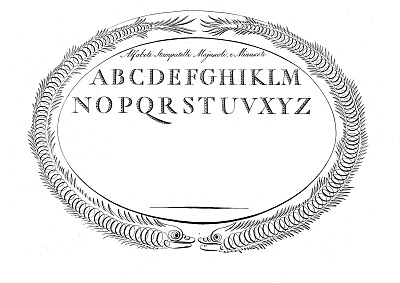 With this version I have taken out some of the lettering so that you can use it as a label for what ever you like. I know you guys will come up with more ideas though!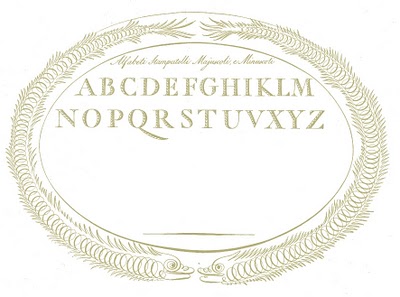 And then here's a green version. Why this one? Well, really there was just no stopping me at this point, I was completely swept away! Thank you so much to Daniela in Italy for sending me this gorgeous 1807 Italian Typography print today with Pen Flourished Fish frame, as well as the others. Oh yes… there's more! Stay tuned.
P.S. I finally got around to making a Facebook Fan Page, I would love it if you would join me there!
P.S.S. Daniela, you are officially my new BFF!!
XXXOOO