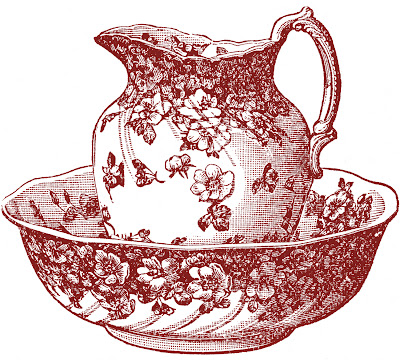 Click on Images to Enlarge
This is a Antique Image of a Traditional Pitcher and Bowl Set! This image comes from an 1894 Department Store Catalog. I think the floral design is super pretty on this one! I've made a few options for you. This would be a nice one to use if you own an Antique Shop or have space in one!
In Other News: There's still time to enter for a chance to win a $1,000 Visa gift card and a $200 Sherwin–Williams gift card. Woohoo! You could do some serious decorating with that! Click HERE to Enter.