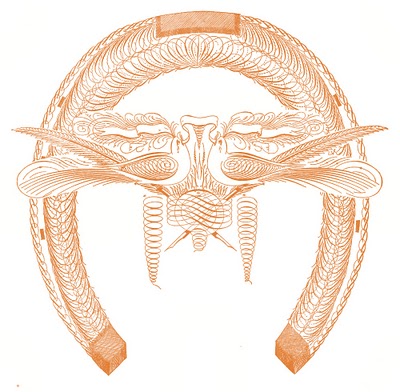 Click on images to enlarge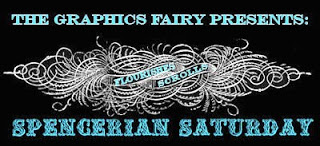 It's time for yet another graphic in my weekly series "Spencerian Saturday"!!! Every Saturday I add another gorgeous image from an early calligraphy book.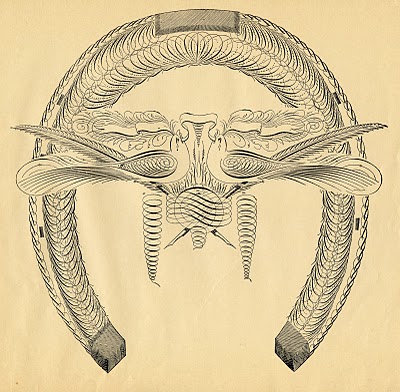 The original scanned version of these charming Pen Flourished birds in a Horseshoe , is seen just above. At the very top of the page, is a version that I made in orange.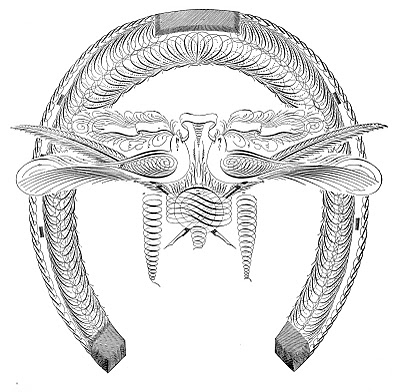 This one is a cleaned up version of the original. I think this would be a great one for a wedding, since the birds are shown in a pair and the Horseshoe is a symbol of Good Luck. You could even write the couples names on the banner!