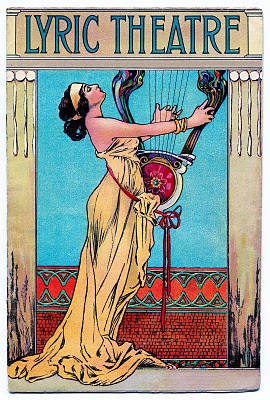 Click on image to enlarge
This is a gorgeous piece of Ephemera that I picked up recently! This is an old (circa 1906) Theater booklet from the Lyric Theatre. I thought the colors and the theatrical looking Woman were fantastic. A fun piece for you to play with in your art!
I also wanted to say Congratulations to Susan Spiers! Susan is the lucky lady, that will be receiving the perpetual Calendar that I offered in The Creative Connection Giveaway!
Share