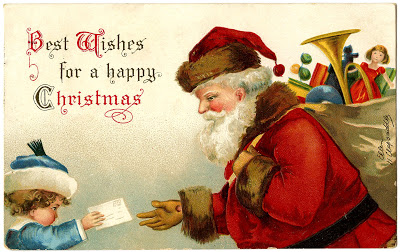 Click on Image to Enlarge
This is a wonderful Antique Image, another beautiful card by artist Ellen Clapsaddle! This one shows Santa receiving a Letter from a cute little Child! You can find a similar card Here.
Also, I'm sharing more photos of my Holiday Decor on my DIY Blog today! If you have a chance you can check out my Dining Room Pics.