Click on Images to Enlarge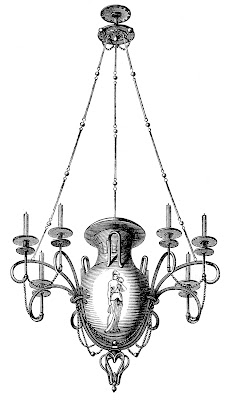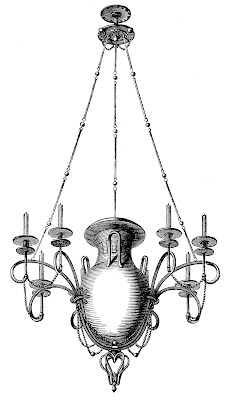 Phew! Well this is a bit late today. My modem died a few hours ago, and I scrambled to get a new one in place, but it's all fixed now! Yay! Big thanks to the guys at Staples, for coming out to my house and setting it all up,  they have awesome tech support there!! Anyway, this Chandelier graphic is from an 1870's book, that I picked up recently. The original has the Grecian Lady on it, but I had a bit of fun and replaced her with a Bat in case you would like to use this for your Halloween DIY projects! There's also a blank one so that you can add whatever you like in the center.
*Just so you know I was not paid by Staples to mention their company, nor did I receive free products or services. Just had an awesome experience and wanted to share!