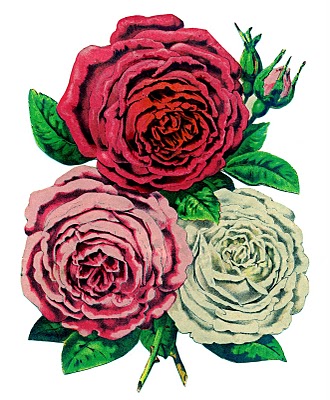 Click on image to enlarge
I just picked these up today, aren't they lovely?!! These were cut out by someone a long time ago, from an antique seed / nursery catalog. Such beautiful Old Roses!!
I'm really enjoying reading the comments you all have left in the previous post! You guys are the best!! It's so much fun to hear about everyone's favorites or favorite category too, it's great to have a direction to go in when I'm out buying.
Share