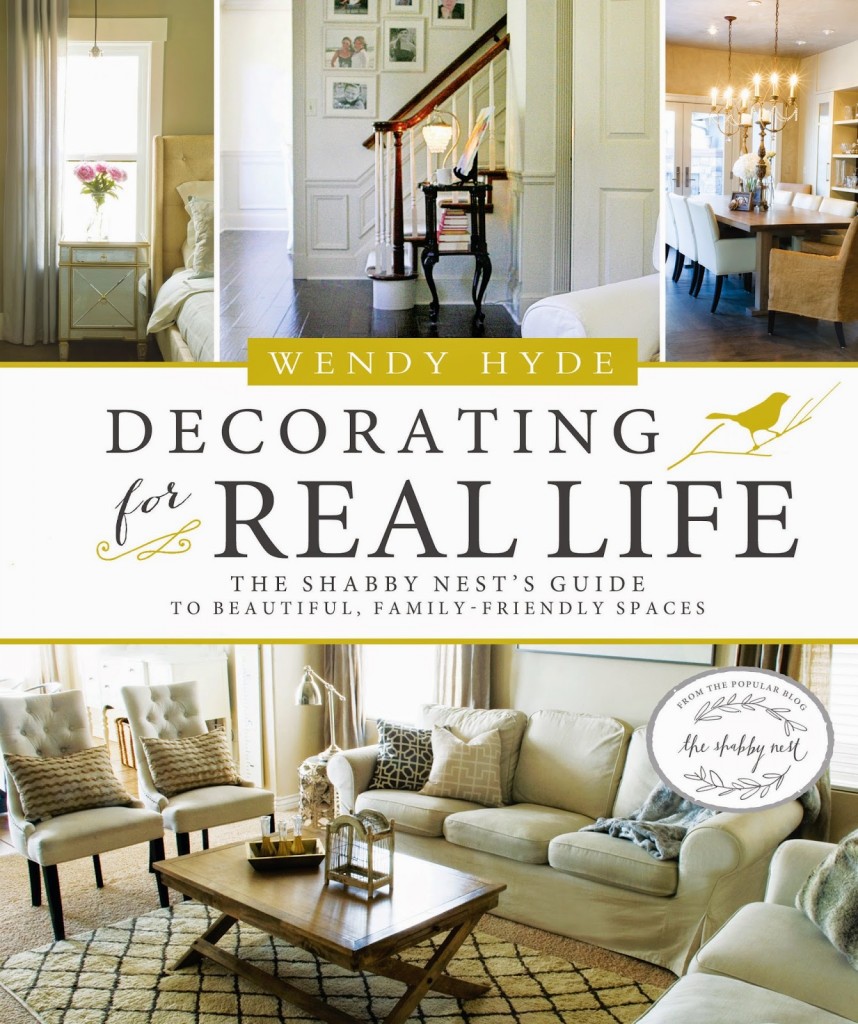 I'm so excited to share a review of another wonderful book by yet another super talented blog friend!! Today I'm reviewing "Decorating for Real Life" by Wendy Hyde from The Shabby Nest Blog.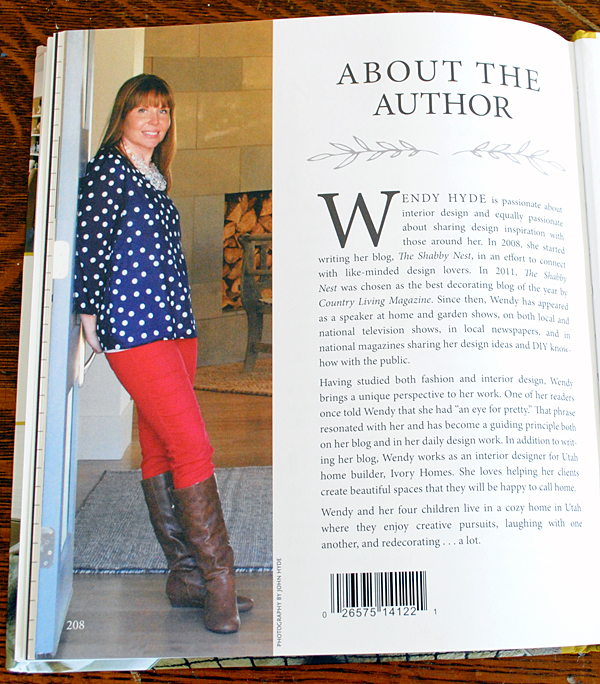 Here's a photo of Wendy … isn't she lovely?! She's one of the nicest bloggers that you could ever meet as well!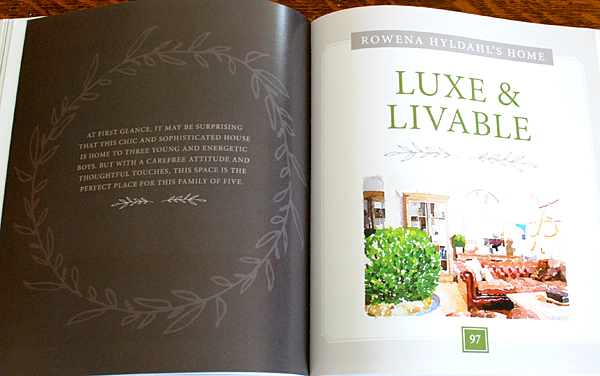 Besides the fabulous room shots, one of the things that I loved about this book is the beautiful art work. I love all the pretty doodles and the pretty paintings of the rooms, I'm not sure if they are hand done or computer generated, but I love them either way!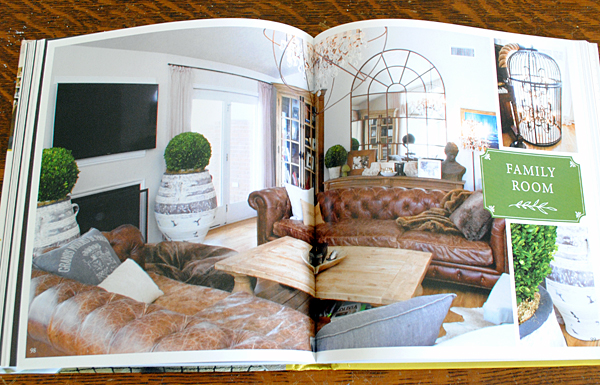 Wendy has filled the book with gorgeous rooms, that are totally liveable! Don't these worn leather couches look so cozy?!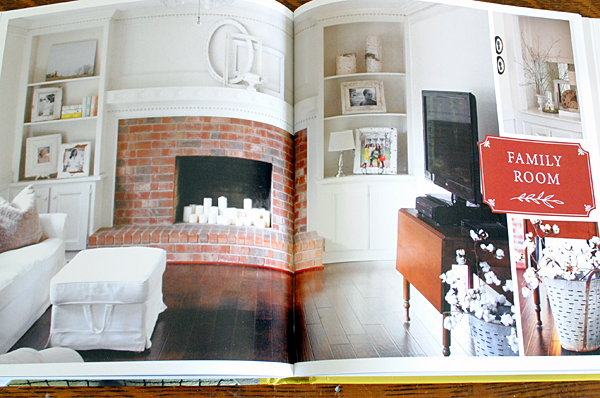 I love all the textures in this room, from the coarseness of the bricks to the soft fluffy texture of the cotton branches! Warm and inviting!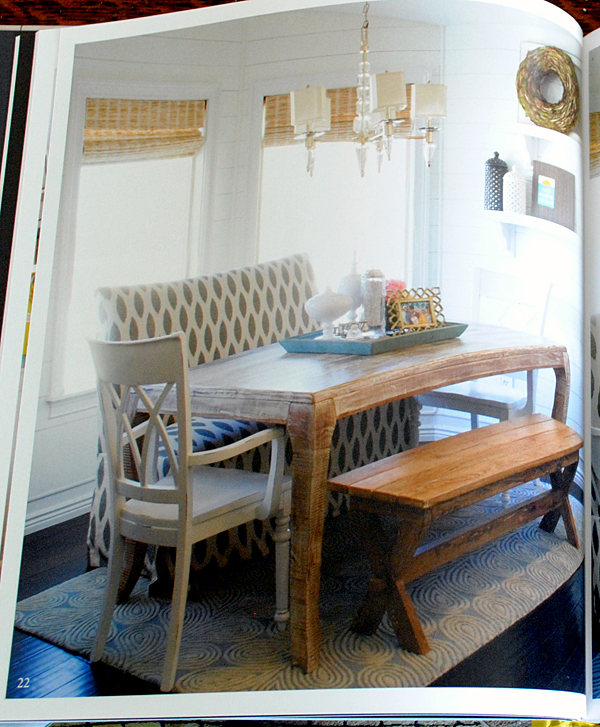 This dining room is as beautiful as it is relaxed. This is the type of dining room that most people would actually use, and probably for more than just dining. It would make a great reading nook or I could see parking a laptop there for a bit, in order to catch up on some email.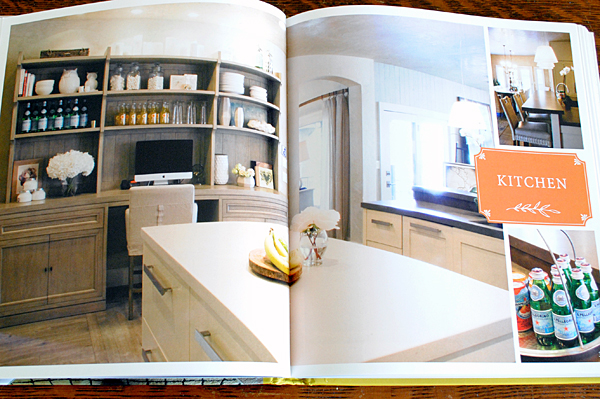 This kitchen is also multifunctional, notice the little desk area. I adore that wood shelving unit!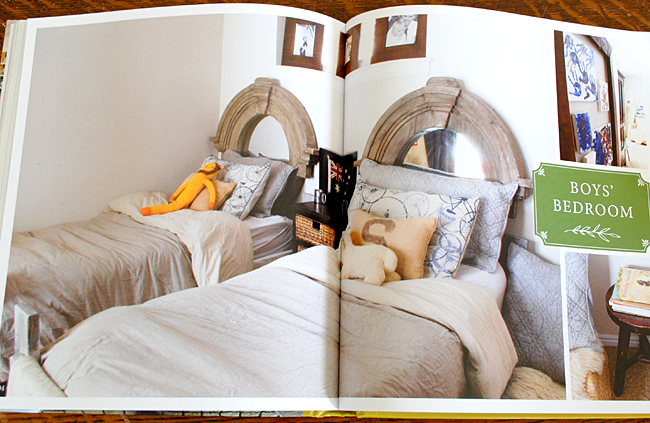 One thing you don't see a lot of are great looking boys bedrooms. The focus tends to be on pretty girl's rooms and the boys are forgotten. Not so here! Aren't these beds fabulous?!
And these built in bunk beds are fantastic!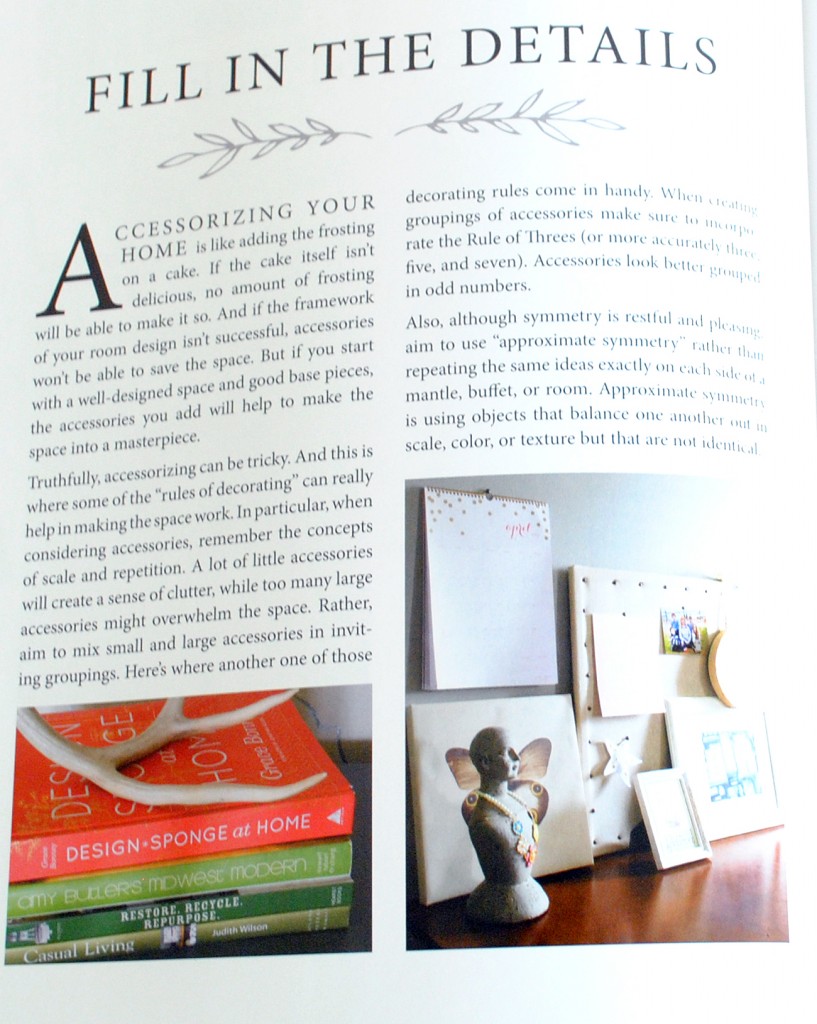 Wendy provides you with lots of tips for decorating your own home and making it beautiful, and liveable, for your whole family!
There are so many more gorgeous photos, rooms and tips in this book! This would make a wonderful Christmas gift for a friend who likes to decorate or nice to treat yourself too! You can purchase "Decorating for Real Life" on Amazon HERE.
* I was not paid for this review, although I was given a free copy of the book, the opinions are all my own. This post contains an affiliate link.