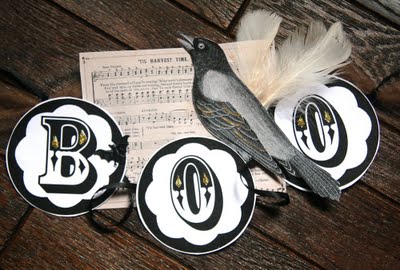 This garland is by Jen at Mimi Bella Boo.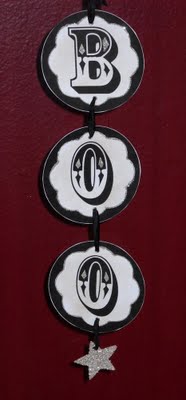 This garland is by Rosemary at Roses Petite Maison.
Woohoo! Once again it's Brag Monday! It was so much fun last week seeing what all of you did with the graphics from this site. There were so many fabulous creations. I so appreciate each and everyone of you that participated, you really made it a fun day!!
Today I'm bragging about Rosemary from Roses Petite Maison, and I'm also bragging about Jen from Mimi Bella Boo Last week these amazing talented ladies both posted their own fabulous take on the Boo Garland, using this printable from right here at The Graphics Fairy. Great job ladies, both of your garlands turned out way cuter than the one I made!!! I hope you will pay a visit to both of these super creative sites.