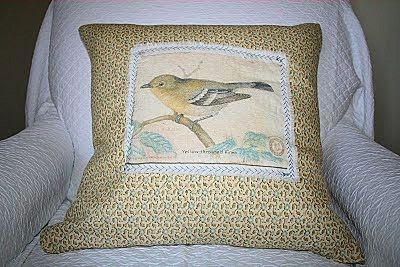 It's time for Brag Monday #18!! Today I'm bragging about 2 participants from last week's Brag Monday party!
First I'm bragging about Amy from Design Intervention. This lovely creative lady made this fabulous pillow using the vintage bird card found HERE. How awesome is that?!! Be sure and check out her blog for a whole slew of beautiful projects you can make for your home, including a darling "Nest" pillow that compliments the bird pillows she made perfectly!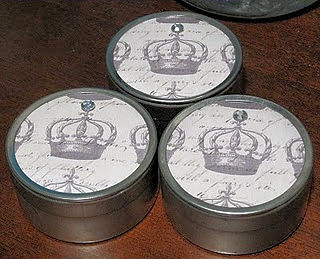 Next I'm bragging about Jeanine from the blog "One Cheap B*tch" (and no I'm not being nasty, that's the actual name of her blog! haha) She made these oh so cute, little crown tins, using the old world crown paper found HERE from my other blog. Pay a visit to her blog for a multitude of cute and economical project ideas!