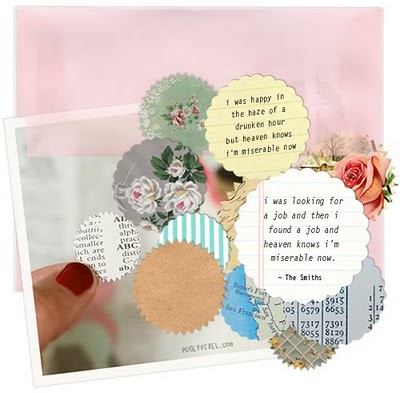 It's time for Brag Monday #41! Once again I'm bragging about a couple more projects from the last Brag Monday party.
Today I'm bragging about these darling paper bits made by Katrina Tan! What a clever girl she is!! Katrina used several of the vintage wallpaper images from this site to make these, aren't they lovely!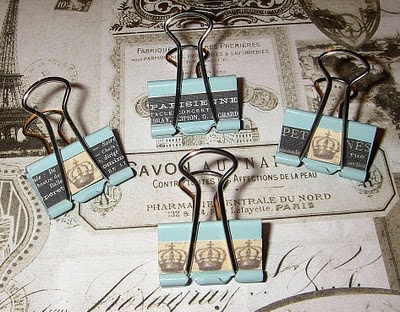 I'm also bragging about these ~ oh so sweet~ Paris clips, created by Cindy Adkins at Whimsical Musings. Cindy used the vintage crown digital paper found HERE. So charming! She's even offering up a set on her blog, so be sure and sign up to get your hat tossed into the ring for these beauties!