It's time for Brag Monday #97! Once again I'm bragging about two more projects from the last Brag Monday party.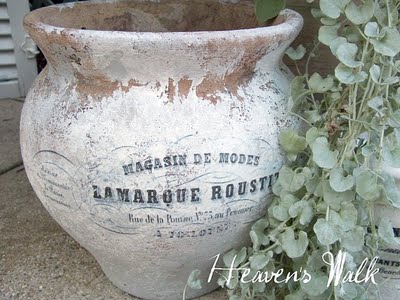 This one is a two part Brag! The gorgeous French Clay pot above was made by Laurie from Heaven's Walk, using the French Invoice Image. (Laurie has the step by step tut on her blog, so make sure you check it out!)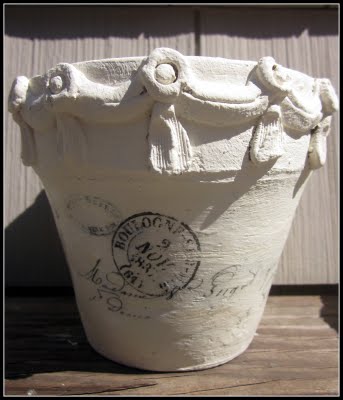 And, after being inspired by Laurie's lovely pot, Susan from Homeroad created her own gorgeous version, using the Paris Postmark Image! I'm so in love with both of these ladies pots!!!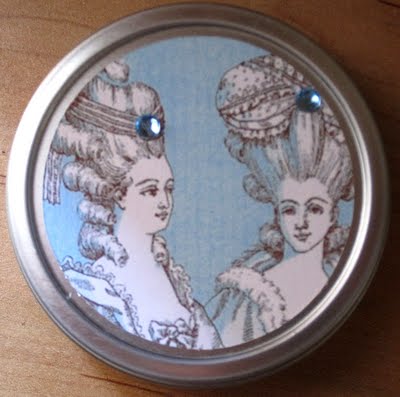 And lastly, but certainly not least, is this pretty little French Tin, from dear Jeanine at Okio B Designs. Jeanine used the French Marie Antoinette-esque Friends Graphic for this darling piece!