It's time for Brag Monday #91! Once again I'm bragging about two more projects from the last Brag Monday party.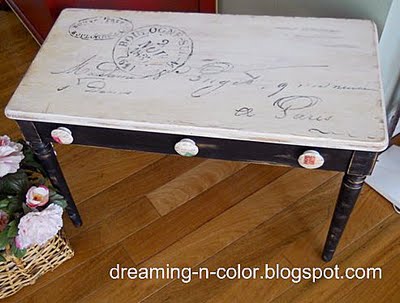 First I'm bragging about this lovely lovely French Piano Bench!!! The bench was hand painted by Deneen at Dreaming in Color!! So pretty! Deneen used the Paris Postmark from HERE. I love the knobs too, be sure and check her site to see how she made them!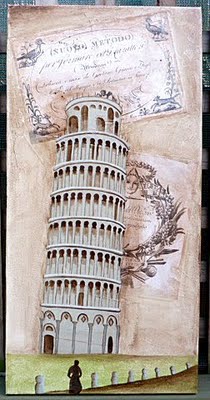 Next I'm bragging about this Fabulous Leaning Tower of Pisa Collage, created by Anna Rosa at Anna Rosa Designs! Anna Rosa actually hand painted the Pisa Tower on this!! She also used the Italian Ephemera from HERE , and the Italian Frame from HERE, for this pretty piece!