It's time for Brag Monday #93! Once again I'm bragging about two more projects from the last Brag Monday party.

First I'm bragging about this Beautiful French Sign !!! The sign was hand painted by Eleven O One Creations. She used the French Chocolate Imagefrom HERE, and then painted it on. I love that the sign is paneled it really gives it a polished look!!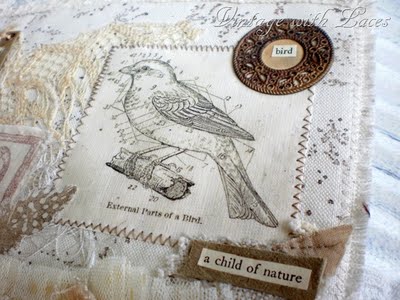 Next I'm bragging about this lovely lacey Bird Fabric Collage, created by Julia from Vintage with Laces! Julia used the Bird Diagram Image fromHERE. What a special piece this is! She actually made 3 lovely creations, so be sure and stop by her blog to see all of them. They were all a gift for Marie, who also participates here from to time. Lucky Marie!