It's time for Brag Monday #134! Once again I'm bragging about two more projects from the last Brag Monday party.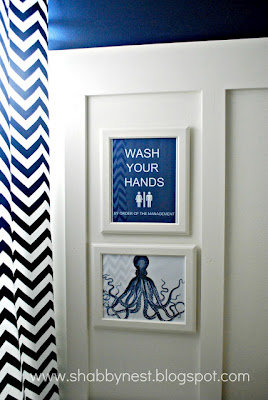 This weeks DIY pick is: This Fab Kid's Bathroom Art by Wendy from The Shabby Nest!  Wendy used the Vintage Octopus Image to create some gorgeous art, to use in her stunning Bathroom Redo. Make sure you check out her site to see the before and all the after photos, you'll be glad you did!!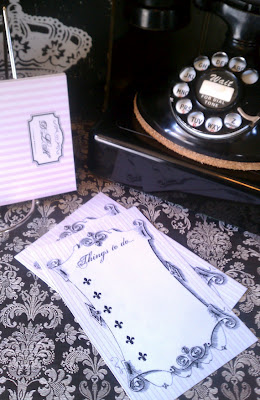 This weeks Handmade Craft Pick is: These lovely Things To Do Memos created by Deborah at  Primperfection Etsy Shop!  Deborah used the French Label Image to create these handy little stationery pieces.  You can purchase some of these for yourself in her Etsy Shop!


 Party Rules:
Your project must include at least one graphic from my site
Link back – (Using a link to give credit for my image is fine)
By linking up you agree to allow me to feature your project, either here or on my DIY Blog or my Craft Blog
Don't link the same project up for more than one week
Etsy & Other shop sellers – Feel free to link up, just make sure you give credit on your product page, by including my url 
I only feature those who linked back to me. Fair is fair!

P.S. If you see that your link has been deleted, it's because your project did not include an image from this site. Hey ..that's the whole point of the party silly!