It's time for Brag Monday #92! Once again I'm bragging about two more projects from the last Brag Monday party.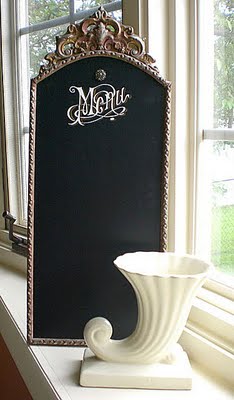 First I'm bragging about this Stunning Menu Chalkboard!!! Love! The chalkboard was created by Vicki at Ranger 911! Vicki used the Menu Typography Imagefrom HERE, and hand painted it on. I think she picked the perfect antique frame for this project!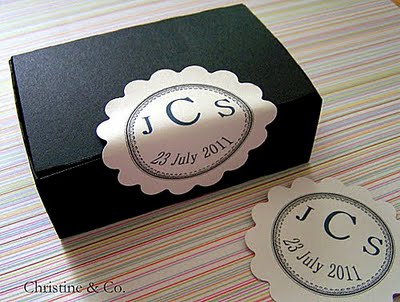 Next I'm bragging about these lovely Wedding Favor Stickers, created by Christine from Christine and Co! Christine used the Round Label Frame fromHERE, and customized it with a Monogram and date. Don't they look elegant?!