It's time for Brag Monday #82! Once again I'm bragging about two more projects from the last Brag Monday party.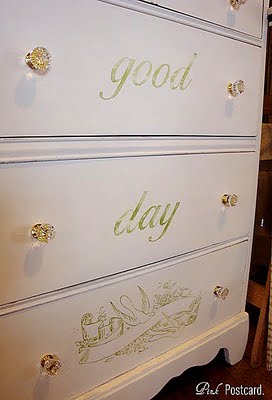 First I'm bragging about this Exquisite Hand Painted Damask Dresser created by Denise at Pink Postcard! I love that we've been seeing more furniture pieces submitted lately, and this one is stunning!! Denise used the Pen Flourished Bird image from HERE , for this amazing dresser! Be sure and check out her blog to see the before pic, this was quite a transformation!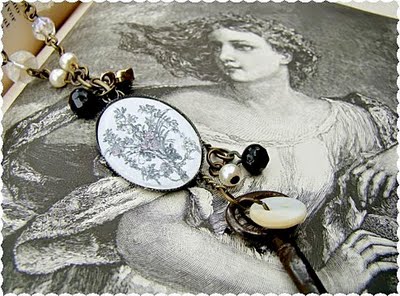 Next up is this charming Assemblage Necklace, created by Beth at Allysa Beths! Beth used the French Roses Ornament Image from HERE. Such a romantic piece!!