It's time for Brag Monday #90! Once again I'm bragging about two more projects from the last Brag Monday party.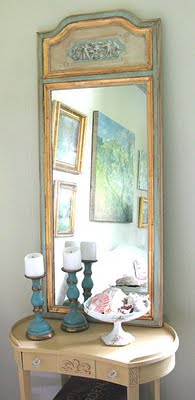 First I'm bragging about this stunning French Trumeau Mirror!!! The Trumeau was hand painted by Donna at The Artful Cottage!! Gorgeous! Donna used the Cherub Ornament image from HERE.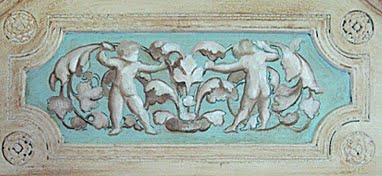 Here's a close up of the beautiful hand painted Cherubs. What a fabulous job she did! Be sure and pop over to her blog to see the before photos, you won't even believe it's the same piece!!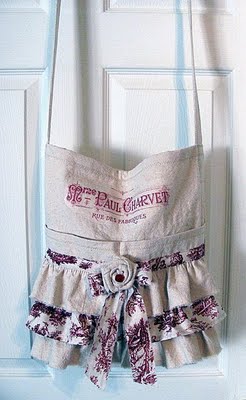 Next I'm bragging about this very pretty Tote Bag, created by Sharon at Sharon's Wannabe Cottage. Sharon used the French Chic Transfer Printable HERE for this pretty tote! She used a canvas drop cloth to make this! If you like it, you can purchase it in her Etsy shop.