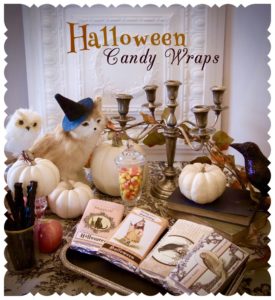 This morning's reader feature are these fun candy bar wrappers, submitted by our friend Christina Paul.  She wanted to make them more festive, and not- so-spooky and scary.  Christina used my 1830's raven, lady in witch costume, vintage owl, and vintage halloween image.  She then adjusted the printout size to fit the candy bars that she had selected.  Christina then wrapped the bars in foil to cover the original label completely.  For her final step she wrapped her printed label over the foil using tape.  These would make awesome party favors for Halloween!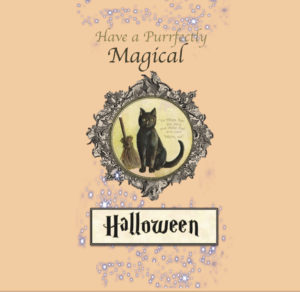 Thank you, Christina, for sharing your talents with us! To visit more of Christina's projects, please visit her Blog site here.  To learn how to transfer images yourself, visit the Transfer Methods Page.
Do you have a project you'd like to submit?  You can share your projects, HERE! We would love to feature you!