Hi everyone, it's Andrea from The Cottage Market.  How is everyone!  Hope all of you that are from the US are staying warm because it looks like the cold has hit just about everyone!  Stay safe!  Well I have had Spring on my mind for a few weeks now and it got me thinking about starting my indoor herb garden really soon.  So I thought that a Quick & Easy Chalkboard Plant Marker would be a fun project.  Believe me when I say it is EASY!!!  I picked a floral to show you how to make these little cuties…but you truly can adapt so many decorative images to create with right here at The Graphics Fairy!  If it is floral patterns you wish for…here's 50 to start with! Now let's give this Chalkboard Plant Marker DIY a try!
This post may contain affiliate links which won't change your price but will share some commission, you can find our
privacy policy here
.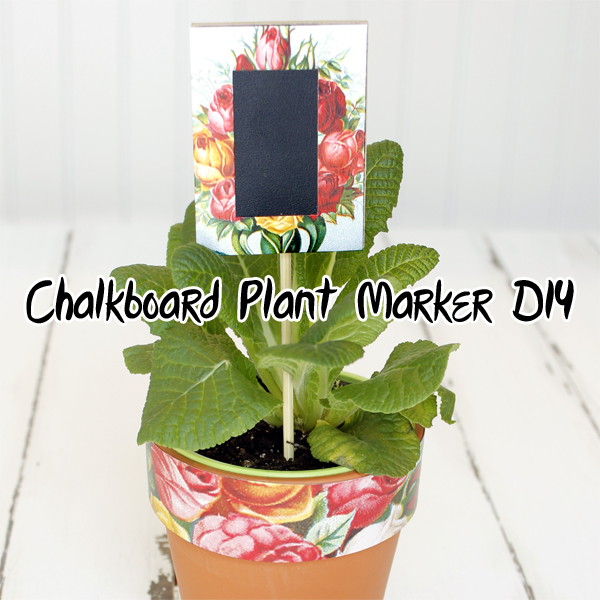 The supplies you will need are your prints…little chalkboard squares or whatever shape you would like…thick skewers…craft glue…hot glue…ruler…scissors and an Xacto Blade..oh yes…and a clay pot if you would like to make a matching pot to your marker!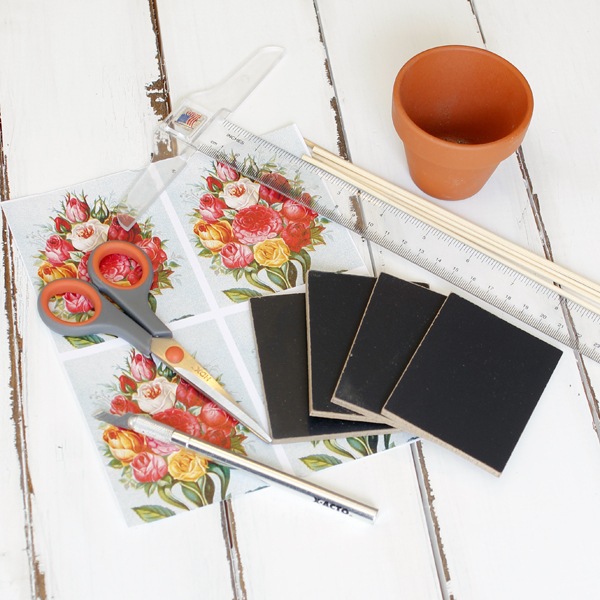 Decide on what size you would like your markers and trace it out on top of your graphic.  I shrunk my graphic and cropped it to get the maximum floral potential.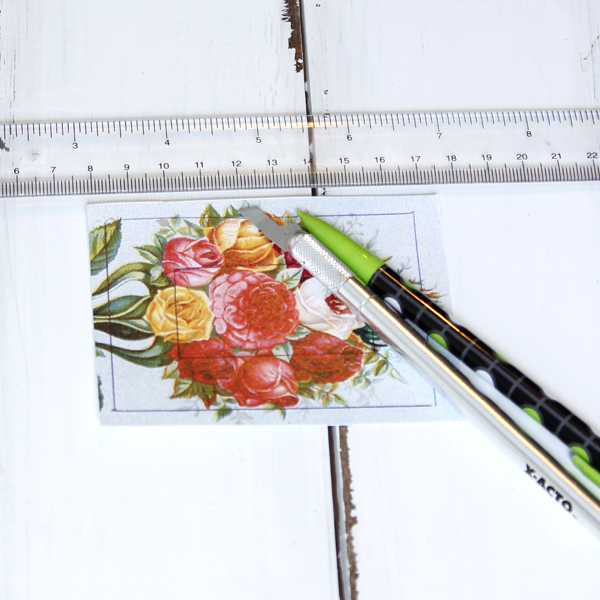 Now with your Xacto Blade…trim the outside perimeter and then cut out your frame center.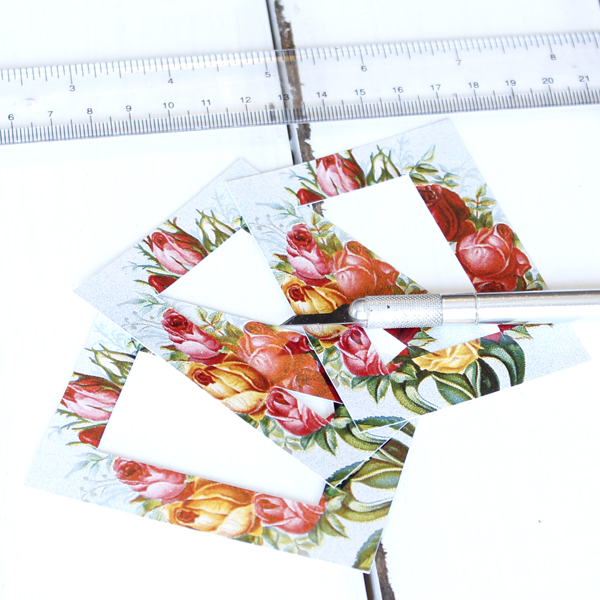 Now take your chalkboard painted piece of wood…1/8 of an inch works best but 1/4″ is fine too!  Oh and using them inside…you can also choose thick card stock painted with chalkboard paint. Then glue the entire back of the frame and glue on to the chalkboard tag.
Then hot glue a stream of glue to the back and press your skewer on firmly and VIOLA!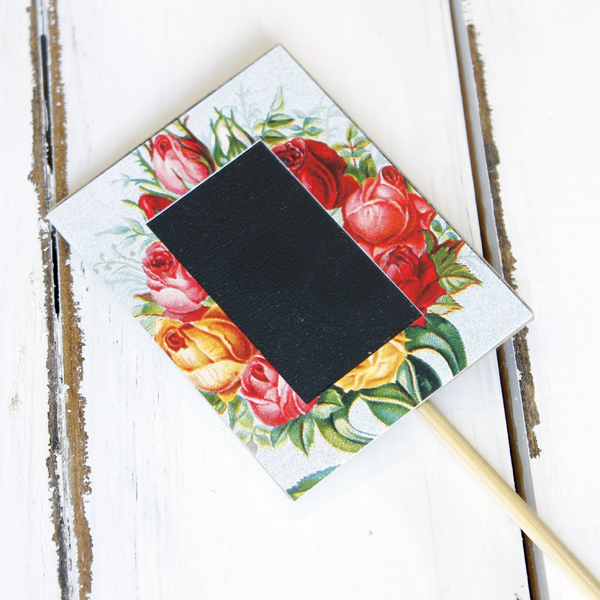 All you have to do now is…write the name on the tag with chalk…and stick it in the pot!  Oh yes…if you would like…make a strip of the design by repeating your pattern…measure the size you need to wrap around the pot fully…glue the back and form it on the pots rim and then coat it 1 or 2 times with Mod Podge!  You can also coat the frames with Mod Podge 3 time and you will be able to use them outdoors. These are great for gifts and the tags could have a hole drilled in them and you can use them as a great gift tag or even a magnet!  So many possibilities!  ENJOY!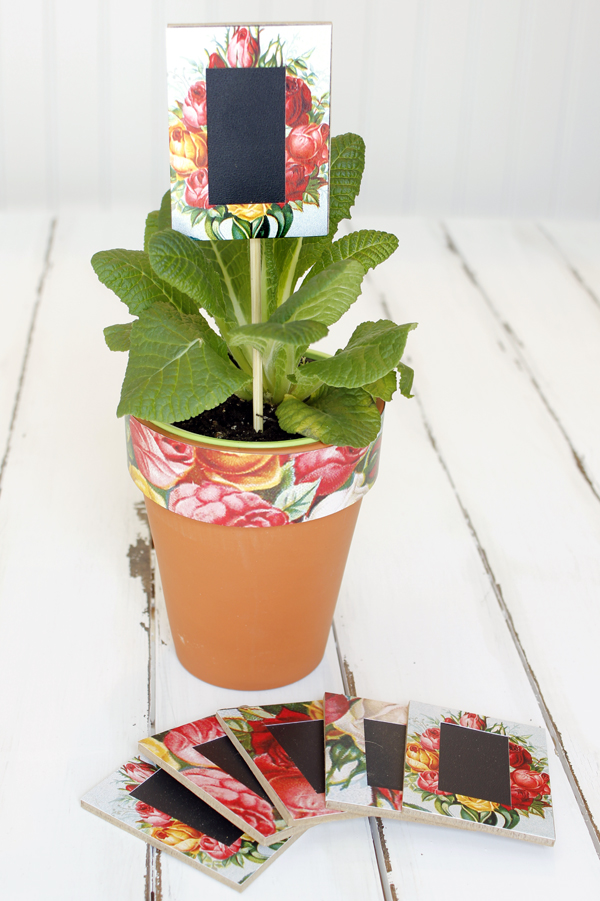 I will be back again soon…but till then you can catch me over at The Cottage Market…it is where I hang out all the time!  Would love to see you there : )
Hugs…
andrea