Merry Christmas Everyone! I hope you are enjoying a wonderful day full of  Blessings, Joy and Happiness! I wanted to share something extra special with you guys, on this very special day.  Artist Cheryl Waters created a beautiful Angel of Hope Necklace and made a video Tutorial as well. I'm such a fan of her work! You can see her beautiful necklace below and then I will let her tell her story in her own words….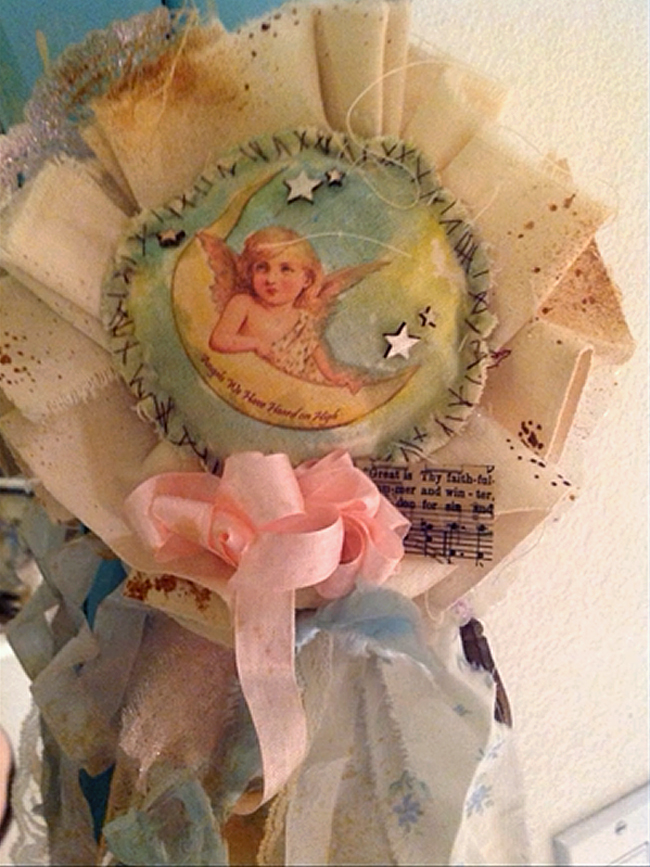 "I created this vintage inspired Angel of Hope Necklace Pendant. This year has been all about hope for me as I've journeyed through a fight against breast cancer. Angels have surely looked over me and Hope has been a resounding theme.
Here I created a fabric necklace tutorial to adorn you or a place in your home. A reminder at Christmas or all year round that we do have hope. This is a video tutorial and I used a beautiful Angel image that wonderful Karen has provided here at The Graphics Fairy site.
Warmest wishes of hope,
Cheryl Waters"

………………………………………………………………………………………………………………………………………………………………
You can find the Video for Cheryl's beautiful necklace HERE.
Thank you so much for sharing your story, and your art,  with all of us Cheryl, you are an inspiration to us all!