This post may contain affiliate links which won't change your price but will share some commission, you can find our
privacy policy here
.
I'm very excited to share with you another great craft project from super talented Cathe Holden of Just Something I Made! Cathe made this project using a vintage image from here at The Graphics Fairy, and turned it into the cutest luggage tag. She will be my guest blogger today, all of the photos, text and project instructions come from her blog.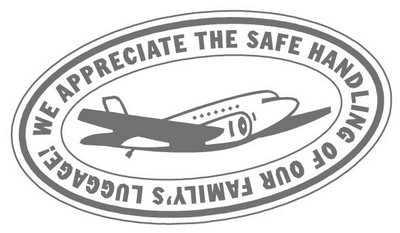 Our family will be heading out on a vacation soon, so I dug up an old file I'd created years ago for luggage tags. You know how everyone's suitcase looks the same as it turns the corner on the airport luggage carousel. It's good to tie something distinguishing to your bag. The first time I used this graphic for tags I printed them on cardstock and laminated them with Scotch Bag Tags, which works great and can be found at a drug store chain and in office supply stores.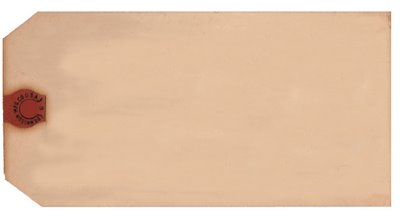 But today I changed them up a bit. I found a free old canning tag image on The Graphics Fairy and using my very weak Photoshop skills, erased the printing on the tags, lightened the background a bit and left the cool hole-reinforcement graphic, which I filled in the center to avoid any white area when hole punching later. (Ok, that was a VERY weak erase job, but when reducing and covering with text, it's not noticeable at all.)
I added my graphics (changing a few personal numbers for the sake of this post,) and printed two per tag onto a printable ink-jet fabric sheet. Only peeling the paper backing from one piece to keep the final tag a bit sturdy, I lined the two up pieces back-to-back using my high-end light table (sliding glass door) and taped them together.
Then I sewed through the labels in a couple of places and all around the edges and trimmed them out.
I added a brass grommet and looped it with a piece of left-over gold elastic cord from the holidays then frayed the edges of the tag a bit.
Now with a nice note to the luggage handlers printed on the tags, surely our personal belongings will arrive safely to our destination…eventually.

I hope you enjoyed this fun project today. Make sure you check out Cathe's blog at Just Something I Made for this and other great tutorials!
XXXOOO